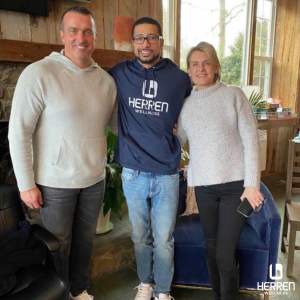 Herren Wellness 3rd Anniversary: Community and Connection
As we approach our third anniversary we want to take time to recognize what makes Herren Wellness special… our community.  
Over the past three years we have helped hundreds of guests which extends to thousands of lives impacted.  At Herren Wellness, every moment matters. 
We recently sat down with our founders Chris and Heather Herren, and Lori McCarthy, to ask them what makes the Herren Wellness community special:
"What makes Herren Wellness different is the passion and how much we love recovery and what recovery has done for us and our families.  To see the impact it has had on my children and my wife and wanting someone else to get that gift, that's what makes it so special.  It's unique that we can tailor people's recovery programs and have the unbelievable benefit of working with people here long term, so we not only get to know them as a guest but get to know their families." -Chris 
"We bring a person's whole life into this.  Everybody here, the entire team; guests, staff, it's all about recovery.  The vibe you feel when you walk in (to Herren Wellness) is people who are excited about recovery and I think that is critical.  That feeling is so important and guests feel that the minute they walk through the doors.  Every moment matters is so true, that minute they walk in we instill a lot of hope, and we want to learn everything about their lives, about their families, what they like to do, what they aspire to, their interests.  It's evident that we care as much about that as we do educating them on recovery, how to sustain it.  It's one hundred percent all in all the time and I think guest's feel that.  Recovery is all about connection."             -Lori McCarthy   
"I think the culture and what you see everyday in that a family member can walk in and feel just as much apart of the program, there really is no separation between a guest and family member walking in and feeling that good vibe.  I think that's special because it's not just for the guest it's for family and friends.  A way of life that does extend into the alumni program and staying a part of something bigger than themselves."
-Heather Herren
When Herren Wellness opened, Chris directed staff to not wear uniforms or lanyards around the neck.  The culture was intentionally curated from the beginning…. an atmosphere of recovery where many of the staff members are in recovery themselves.
Upon arrival each guest is greeted by the staff with love and hope for their journey.  As they get a tour of the campus they see fellow community members journaling, playing ping pong, doing yoga, having a laugh over a cup of coffee.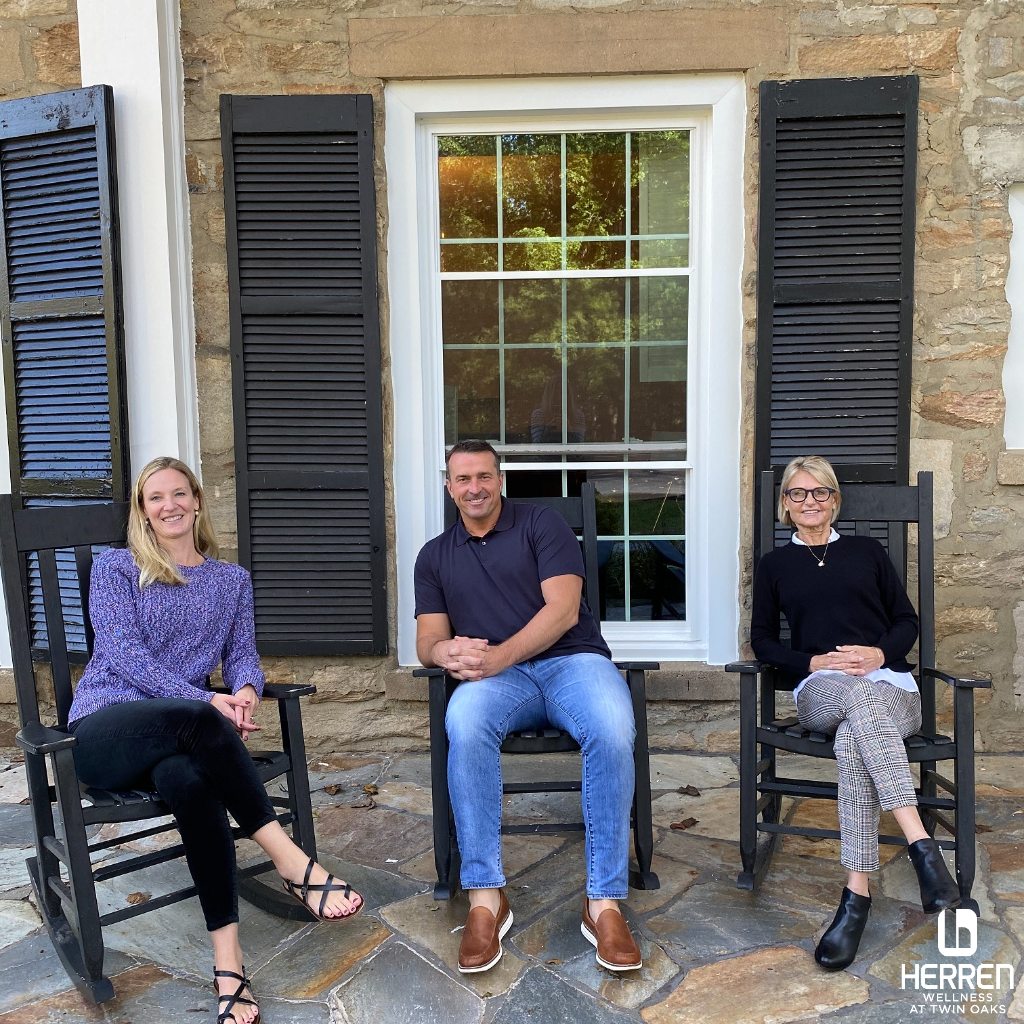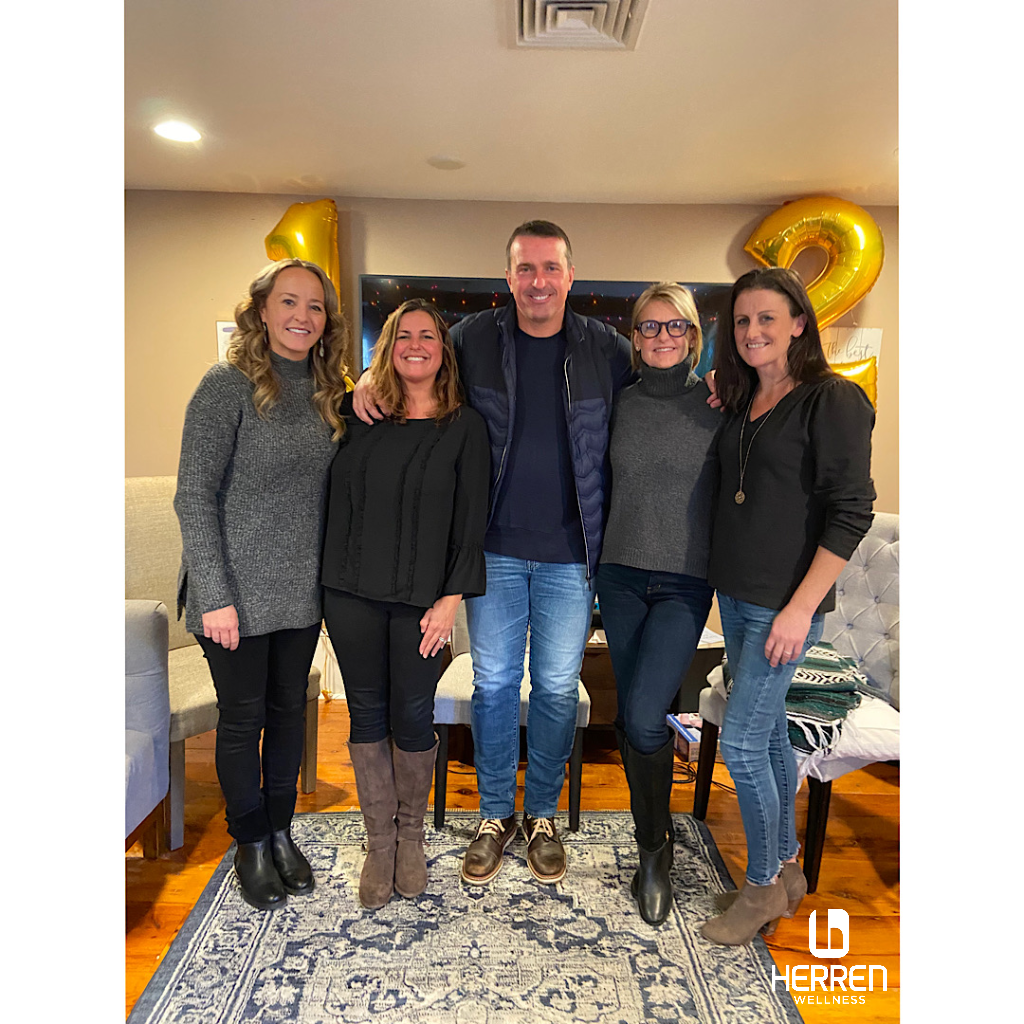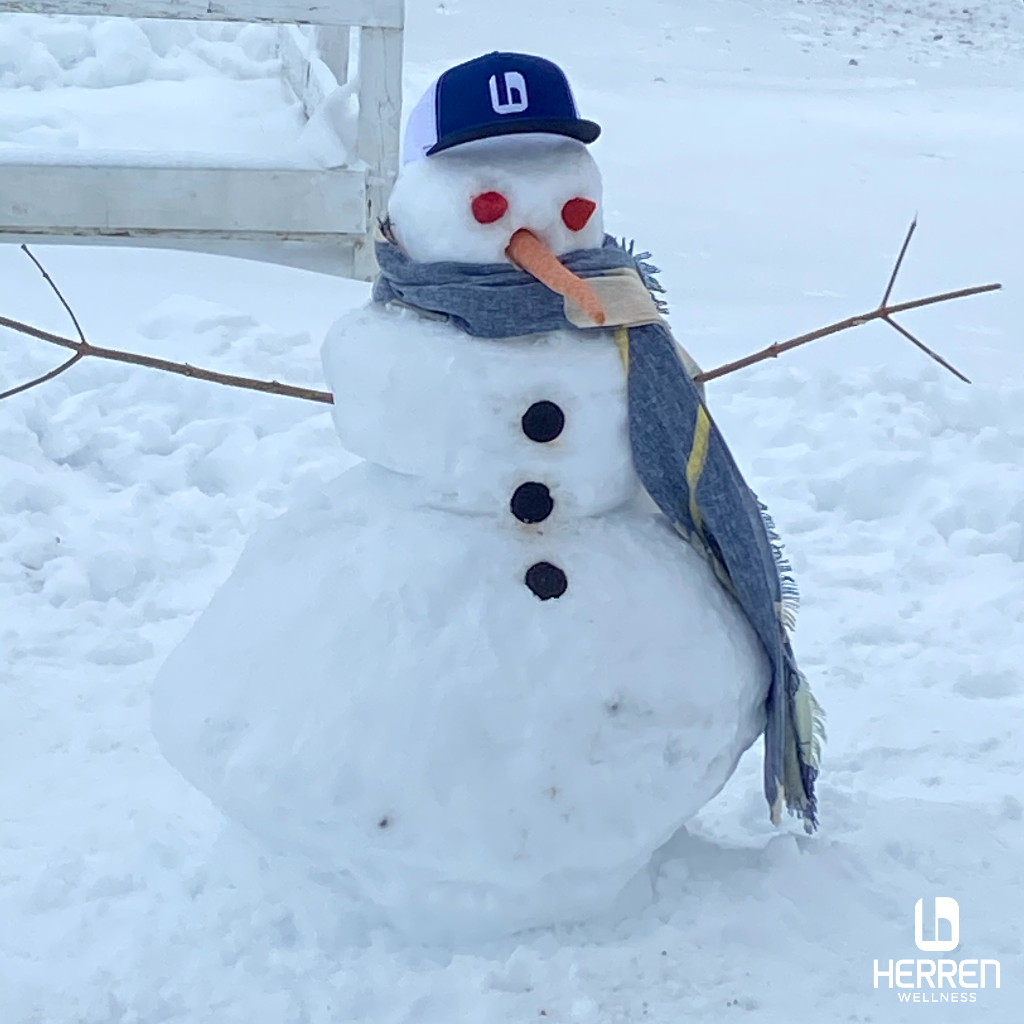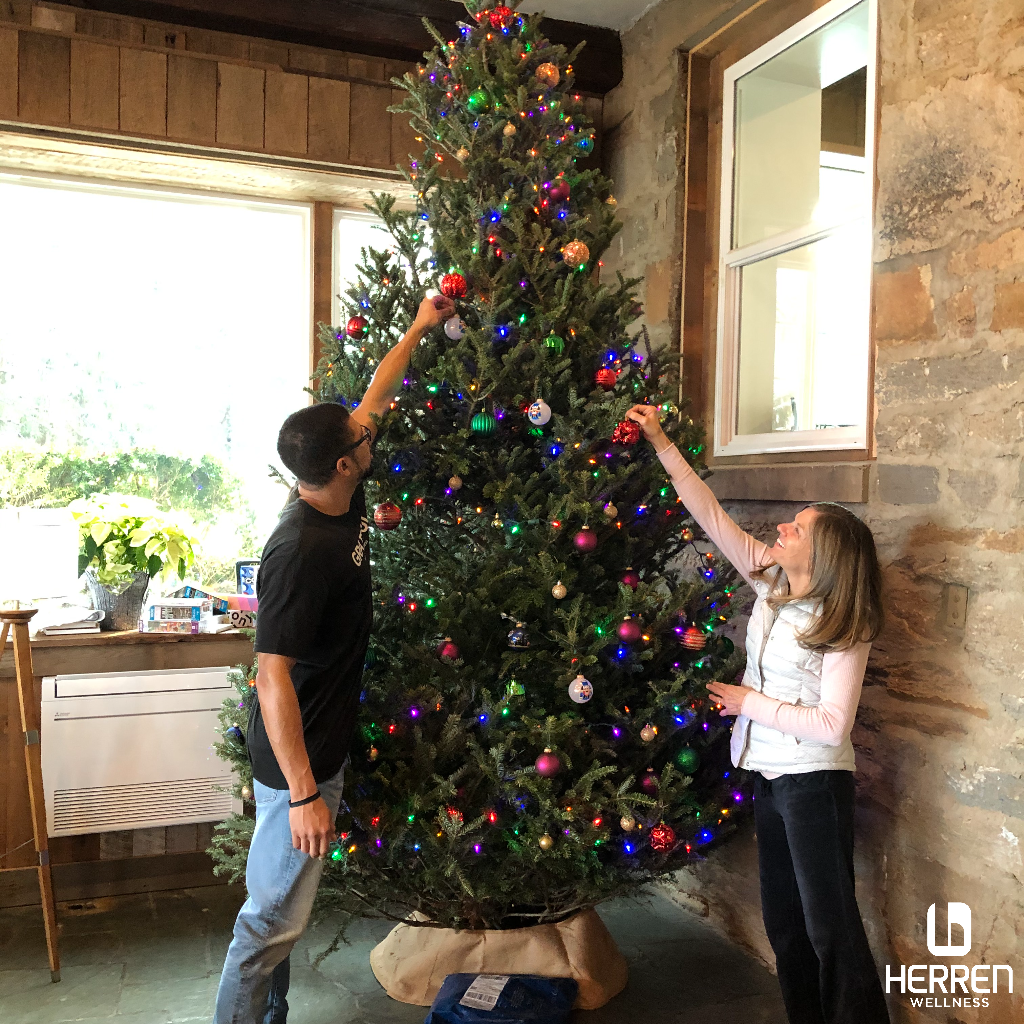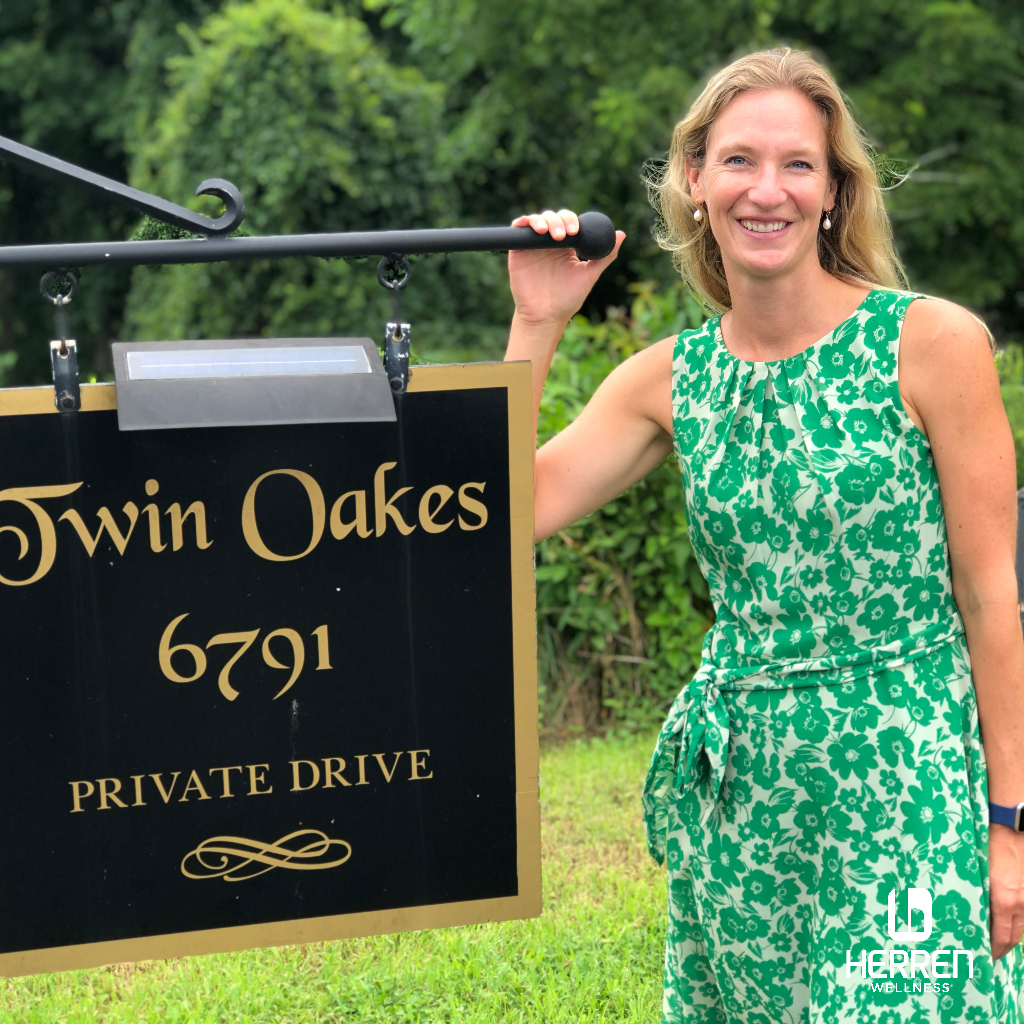 They will soon come to realize that Herren Wellness is unique, we do not take a cookie cutter clinical approach, we customize wellness plans to the individual and structure activities to the community. 
"I think it's easy to follow the cookie cutter program that has been established over time, it's probably the safest way to go about this process, to welcome someone on and shut everyone out.  It's not realistic, it doesn't mirror life.  I truly believe in culture and I believe that it matters.  I believe in the team we have here.. We take no moment for granted and that's what makes it unique, the gratitude we all have to be apart of something so special."     -Chris
On an average day at Herren Wellness you will hear staff and guests check in on a member of the community who has a family meeting that day "How did it go?" We care about how the family is impacted and the journey of recovery bringing the family back together.  This process is guided by our incredible life coaches and includes other members of our team, often Chris, Heather, Lori and Alex: Program Director at Herren Wellness Twin Oaks.
The connection rebuilt with family is mirrored by the connections made in the Herren Wellness community.  We tailor our program to the individual and community to ensure opportunities for constant connection.  Every moment matters.  From the first minute a guest walks through the doors, to the first conversation they have with a fellow guest.  The first time identifying with a share in Group and becoming vulnerable.  That first family meeting.  The first really hard day.  The first good day.  The day they walk out those same doors changed, with a community standing behind them in support.
When a guest walks in the doors, not only do we not shut their world out, when they leave here the door is left wide open.  Our alumni program is robust and has come a long way in three years.  Alumni have described Herren Wellness as their second home, their lifeline.  In pre-covid times, every Wednesday up to 50 alumni would gather with current guests for a meeting and fellowship.  We pivoted over this past year to offer weekly alumni zoom meetings which are always in great attendance.  Our trainer Nick offers weekly virtual zoom workouts which allow alumni to stay motivated by him and a chance to meet current guests. 
A huge step for Herren Wellness this year was the addition of our Twin Oaks location in Warrenton, VA.  Chris and Lori brought on Alex Rosenberg to head up the team who was followed by a couple members of the Jacob Hill family who moved over 1,000 miles away from their families because they believe in the mission of Herren Wellness.  They have been instrumental in assuring the culture at Jacob Hill is translated at Twin Oaks and our second location has been a huge success and has a thriving community.  
"Opening Herren Wellness at Twin Oaks has been an amazing experience. I have been honored to watch our guests come together and form a strong and supportive community.  We are fortunate to participate in local recovery meetings and benefit from the support of the local recovery community.  I can't wait to see Twin Oaks continue to grow and connections be formed to spread and share recovery."         -Alex Rosenberg 
Our founders created Herren Wellness through their passion and gratitude for recovery, and that mission trickles down to the staff and the guest experience.    
As we wrapped up filming, the last question was posed to our founders: What does Herren Wellness mean to you?
"What does Herren Wellness mean to me?  It's everything.  It's my heart and soul.  If you aren't going to bring your heart and soul don't be apart of it.  Too much is at stake."     -Chris 

"I think Herren Wellness is every single thing recovery is supposed to be.  Its every single thing that recovery is.  It's struggle, joy, pain, connection, always somebody there, mentorship, and sponsorship.  It represents everything I have in my recovery.  It's a recovery gift every single day."   – Lori
If you or anyone you love is struggling with substance use or emotional health at any stage, please reach out to us.  We would love to welcome you or a loved one as a guest at Herren Wellness.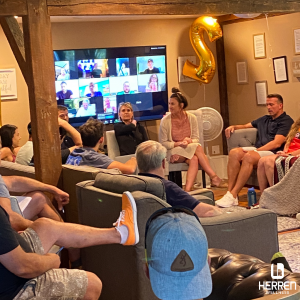 About Herren Wellness
When you come here, you are immediately connected with a thriving community of people at all stages of their recovery journey. We introduce healthy habits and routines centered around
emotional, physical, and spiritual wellness
that provide a solid foundation for rediscovering your interests, experiencing joy in sobriety, and building structure and routine.
We provide several alumni support communities, including a weekly recovery support group, monthly alumni meeting, and online alumni community you can access anytime. Your connection to Herren Wellness doesn't end when your stay ends; we are there for you throughout your recovery journey.
If you, or a loved one, are looking for help, please call us at (844) 443-7736, email us at info@herrenwellness.com, or fill out a contact form. You are not alone.