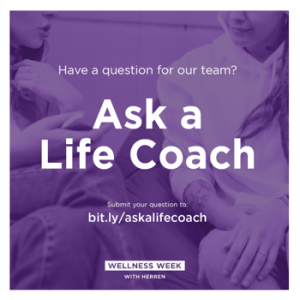 As part of Wellness Week with Herren, the Herren Wellness Life Coaches answered your questions. Thank you to all that participated and we hope you find the answers below helpful as we celebrate wellness, recovery and the power of being you and living well!
Any suggestions on things to do or how to get past the 2-3 day sober mark?
Be proud of yourself! Surround yourself with healthy and sober supports if possible.  Recognize that feelings of anxiety and restlessness are normal and be sure to reach out to a medical professional for physical symptoms that may require medical attention. Try and attend a recovery support group, and although difficult, raise your hand to introduce yourself. Know that everyone in the meeting has experienced being "new" and understand the process. Tell your support system your goal of maintaining recovery and protect your recovery by steering clear of social situations that involve active substance use.  Keep a busy schedule and call someone throughout the day for support and accountability.
What helps in early recovery to help calm my urges and impulses to pick up?
Speaking to another person in recovery, or a counselor is the best way to help calm urges and impulses in recovery. If possible, physical exercise is extremely helpful. Taking a walk and or participating in yoga, spinning, or meditation class is very beneficial.  Establishing a routine 7 days/week helps structure our days and is a great accomplishment early on.  Sharing in meetings, learning about different recovery support groups and choosing a person(s) to be accountable to every day is very important.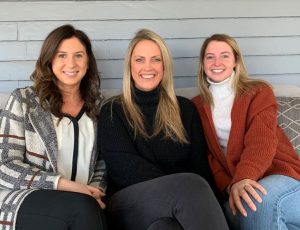 What is involved in a wellness plan? How are they customized to each person's recovery journey?
A wellness plan begins upon arrival. Guests are given an assessment, which asks questions regarding one's whole health. The wellness plan focuses on physical health, nutritional health, intellectual curiosity, employment/education, emotional/relational health, spirituality, values, community and substance use/abuse.  The wellness plan outlines unhealthy behaviors or thoughts that lead to negative emotions and result in destructive behaviors. Throughout the stay at HW – guests work to develop new coping skills as well as adapt to changes that will support healthy recovery. Wellness plans are fully complete upon guest's discharge.
Would you recommend a recovery coach after leaving treatment?
Yes. A recovery coach provides additional support on a daily basis to help direct and navigate the challenges of early recovery. A recovery coach provides guidance and support to family members as well. A recovery coach facilitates healthy communication, sets attainable individual goals and helps with integration of the overall wellness plan.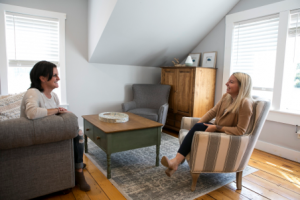 How do I begin to heal relationships with my family?
The first step- is honesty and personal accountability. Your desire and willingness to communicate honestly, seek recovery support groups/treatment/community are the foundation for healing. Family members that seek support and education for themselves improve the overall recovery process.
When I am faced with difficult situations or am in the presence of drugs or alcohol after I leave treatment what should I do?
This question could be answered in many different ways depending on the situation – but on a foundational level – if you know you're going to be in the presence of a substance reach out to someone in your recovery network prior to being in that situation to discuss possible issues/triggers and solutions.  As a rule of thumb, always have an exit plan and have someone with you that is aware of that plan. Protecting your recovery is the number one priority.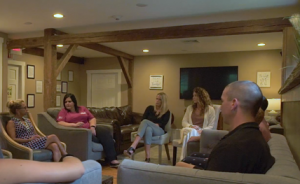 How important is a community or support network? How do I help my family member find a new community of friends for support?
Community is the most essential component of recovery and available for everyone. There are many resources such as Alcoholics Anonymous, Narcotics Anonymous, Smart Recovery, Refuge Recovery, Anxiety and Depression Support Groups, Alumni Groups, and Recovery Networking events. Family members can access Al-Anon, Nar-Anon, Learn to Cope, Family Restored, and The Herren Project online family support groups. For a full listing please visit SAMHSA.gov, NIDA.ORG and/or your local government agency.
For more information on Wellness Week with Herren visit wellnessweekwithherren.com.