Meet Heather Herren! Heather is Co-Founder of Herren Wellness, along with her husband Chris, as well as Family Support Specialist. She is a vital part of our community, and she provides support, assistance, and resources to loved ones and family members of our guests. Heather brings vast personal and professional experience in dealing with addiction, and has a Masters of Education in Counseling. She is focused on the importance of family in the recovery process and has counseled, educated and comforted those in need through both Herren Project and Herren Wellness. 
We spoke with her recently about her own journey, and what Herren Wellness means to her. 
Chris going around the country and speaking so much really helped us see that there was a need for something different, and this was the driving force behind creating Herren Wellness.  Back when Chris was getting sober there was still a lot of shame around addiction; there was still a lot that wasn't discussed, that was thrown under the rug.
There is still a lot that needs to change, but it's amazing to see how much has changed and I can see how the effort Chris has put in by giving such a raw account of his own story and using himself as a vessel has made a difference.
I don't think I would have been strong enough to do that, and through Chris bringing me along with him I have come to a place where I am really proud of what we've gone through.
I don't think I could have said this 10 or 15 years ago, but today I see how all of this has come full circle and that we can all be proud of going through such hard times and finding recovery, finding beauty in recovery, finding a community of people who celebrate recovery, and finding all the amazing people we have connected with over the years. I wouldn't change any of that.
The beauty of Herren Wellness is just that – it's the culmination of everything that we've been through. It's a place that really does value a person's passions, and the celebration of life beyond just getting sober. It's helping people find what makes them tick, and helping people see that life can be truly amazing again. It's being part of that process that makes Herren Wellness an important place, and why it is so special to us.
Of course there is a lot of work to do to help families mend relationships, and there are a lot of things to work through. It's important to look at all the behaviors and patterns for the guest and the family members,  they all need to be looked at and discussed. But most importantly these are people, and they are good people, and we just need to find a way that works for them.
The community that is built around a person is one of the biggest strengths in overcoming the past.  It's helping people see that other people have been able to get sober, but it's done in a way that's not punitive. It's the power of attraction, right?
Chris and I have been really open about our story, but I think it has also allowed other families to see that there is a life after active addiction and that families do come out on the other side.  Family is a big part of Herren Wellness. Our kids go there a lot, and we are really open about how much family and community make this all possible.
It's more than just getting sober. It's truly recovering and knowing you have people behind you to help you every step of the way.
I am so thankful and grateful to be part of helping families heal. The experiences that I've had in my life -even more than my education about addiction – have helped the most. I do understand the pain that families go through. I understand on a level that not everybody does. Being able to be there for someone that is in the beginning stages of their journey – whether it's a guest or a family member – is very rewarding. Even to feel like maybe I have a small part in helping someone have a better night's sleep or feel a little bit more hopeful than they did the day before, that's amazing to me.
This whole experience has been a great reminder for me about how I worked through my own recovery as Chris was getting sober. I tell people all the time that my recovery took longer than Chris', and it may sound crazy to say and I think people are really surprised when they hear that, but I think it shows others that they might not even really understand yet how the pain has creeped in, what it has caused in their life, and the trauma that they may have felt. I tell guests and families all the time that their feelings and emotions mirror each other, how they are walking through the same emotions hand-in-hand.
The shame, guilt, isolation, and fear are all tangible for families and for those that are struggling with addiction. I am there to support the families and meet them where they are at, because obviously everyone is at a different point in their journey. There are some families that are very well educated on addiction, they have gone through the process and learned a lot about it, and then there are those families who are more at the beginning of their journey and really have no idea what they are feeling and they are trying to make sense of all of it.
It's understanding where people are at, and understanding what they need from me, and knowing that each family is totally unique, and even within the family each person may be in a different place. Also, it's helping people understand that wherever they are in their journey it's okay. Just like a guest feels from the support they get from the Herren Wellness community, families need to know they aren't alone and there are others who understand how they feel and can help.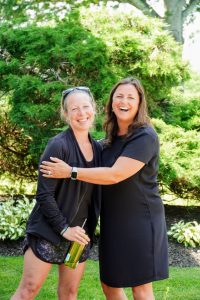 I talk to families about why I feel my recovery did take longer than Chris', because usually the spotlight has not been on the family, everything has been about the person in active addiction, and that a lot of resources need to be put around the families as well.
There is a lot of healing that has to happen for the family members. I am able to give them the opportunity to share how they feel and know that they are supported. It's really just being emotionally available to every member of the family. It's amazing how even this first step leads to the rest of the journey kind of taking care of itself. As we move along, I see all the time how it gets a little bit easier every step of the way.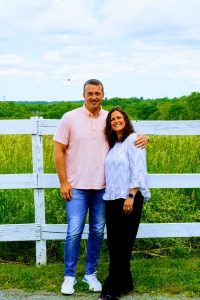 After I've had some time talking with a family we plan a family meeting, but only when both the guest and the family feel ready for that. This creates the most opportune time to really get the most out of those meetings. If it's done too soon, sometimes it's not as productive.
There are times when Chris will come in and sit in on a family meeting if we feel like that is going to be better for everyone, if it would help a family member to hear about his perspective.  The reverse is true too, if it would be helpful for a guest to hear my perspective as a family member.
It's a collective team effort on how to best move everyone forward.
Herren Wellness is a warm and inviting place. We see all the time how people feel comfortable there, how it gives everyone the opportunity to truly heal. That's one of the coolest things to witness.
Everyday walking in there is an opportunity to watch something really profound happen, and I don't know if everyone can say that about going to work. There are all these real, amazing transformations happening not only for the guests, but also for their families.
I could give many examples of family meetings where I have been kind of nervous going in, not knowing the outcome or where it was going to go, but then see a family really put it all out on the line and it's incredible. It can be very emotional, there can be tears, there can be anger, but at the end they all hug and know that they are all loved and that they are all going to be okay. You can feel the hope in the room, and it's such a treasure to be able to be part of this process.
It might not all be perfect, there are going to be highs and lows, there is going to be tough times, but you feel hopeful knowing they are all better off than when they arrived. I see how they feel more comfortable communicating how they feel and expressing emotions that they may have been stuffing away for a long period of time.
I try to tell families that as serious as this is, and as hard as it is, that they won't always be in this place. I tell them that this too is going to pass.
I emphasize that no matter what happens with their loved one, the family member has an opportunity to grow on their own, to feel more empowered by learning more about this disease and themselves. I tell them that the more we are all connected, and the more they meet people who have been through the same experience, the more they are going to be able to not only accept it, but to grow and learn.
I can't take away all the pain for them, but I can help people understand how many thousands of people there are out there who have gone through this and who have walked through the emotions and feelings of living with a loved one in active addiction, and that they can feel empowered to do something for themselves and heal.
I often talk about my personal experience, when I wasn't sure if Chris was going to make it or not, and I had to learn that I was going to be okay. I share how I had to learn how to be empowered and not be a victim. That's not easy to do – it's much easier said than done – but I'm able to talk about all the resources out there whether it's going to a support group, an Al-Anon meeting, talking with me, or talking to another family who has been through this, that help is out there. I'm able to connect people where they can talk about their experiences and their feelings in a safe environment.
It's actually very similar to when a person walks into recovery for the first time. Family members need to do this for themselves as well. They need to find a community of people who understand what they are going through, and they need to find what works for them.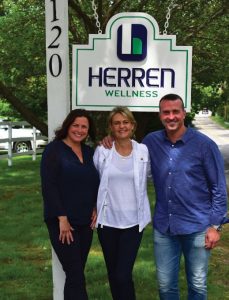 What works is different for everyone. Sometimes it's starting therapy; I know that was a big catalyst for me to start changing my own patterns and behaviors and think about how I was going to handle my own recovery. I needed to find my own resources and community for myself.
We try to offer as many resources as we can at Herren Wellness. I feel that this gives families a really good beginning on their own journey. We do what is needed for each family.
Many treatment centers have a family day, where there are educational sessions and workshops, and I think there are things to be gained from that. But at Herren Wellness it's an intimate setting and every family receives individual attention. We meet everyone where they are at. Everyone is unique and at different stages of this process.
I'm thankful to be able to talk about this, honestly. I've gotten so much from this whole experience. Chris has been doing this a long time; he's been sharing his story with thousands of people, and I've always been so proud of him for all of it.
I'm not a person who is really comfortable with public speaking. Being at Herren Wellness has allowed me to share my experience and hope at a level I'm comfortable with and be able to help others in a way that works for me.
It's been kind of a surprise for me because at the outset I didn't really know where I was going to fit in all this, or where I wanted to fit, and it's been an amazing gift to be part of something I am so proud of.
I'm grateful to all the people I've met- from the guests to the staff – this really is a family. It's a family of people who I love to see every day. I feel like the one who gets the most benefit.
It's a beautiful community. It blows me away every day, seeing all the beautiful moments of people helping each other. I really feel the genuine love people have for each other at Herren Wellness.
Most of the people there are not counting down their days. When they really open themselves up and embrace the whole process, you see people who are really grateful to be there, who are really grateful to be getting better. Everyone feels that support and love from everyone around them.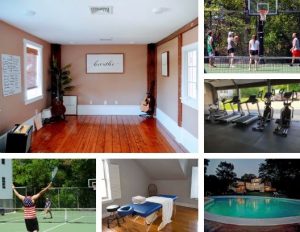 How Herren Wellness Can Help
We understand that recovery – from anything – is a difficult time full of a range of emotions. We work with guests to create a whole-health action management plan, allowing them to discover and explore many opportunities in recovery.
We help foster healthy habits and routines, including nutrition, fitness, sleep hygiene, creative exercises, and group activities that allow guests to reconnect with the things they love or discover new interests.
We help guests build the skills that are essential to a sustainable recovery, including mindfulness practices, self-care and self-esteem skills, maintaining healthy relationships, and digging into the root causes of what led them to become dependent. We guide guests on how to build upon the skills they already possess and help them discover their 'why', or what motivates them to maintain a life of wellness and recovery.
We also work with guests to create a meaningful and sustainable aftercare plan that includes healthy habits and routines that are meaningful to them. When you come to Herren Wellness, you become part of a vibrant and thriving community that doesn't end when your stay ends. You become part of the Herren Wellness family.