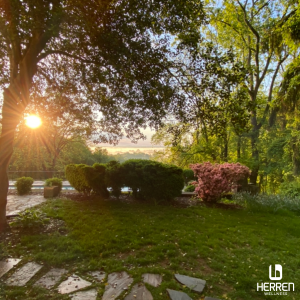 Sobriety After Quarantine: A Survival Guide
As our country begins to open back up from the long year of Covid-19 quarantine, many are looking forward to getting back to their normal lives.  But what about the people who got sober in quarantine?  The people who entered recovery in the safety of the quarantine bubble inside their homes.  Opening the country back up means letting down the walls of their sobriety bubble and venturing out into the real world.
In this blog we arm you with the tools to take on a post Covid-19 quarantine world while maintaining your sobriety.  For those in early recovery it may be best to avoid situations where alcohol and other substances are present.  However, for others who are further along, seeing friends who are not in recovery and being around alcohol and substances may happen, and we want to provide you with helpful advice to go into these scenarios confident about your recovery:
Bring Along a Sober Friend

There is a huge level of comfort in having a confidant by your side where you are both in it together.  Bringing along a sober friend will provide you with an outlet where there is an automatic level of understanding.  You can both leave feeling good that you supported each other through one of the many new sober experiences out of quarantine.
Have Sober Contacts on Speed Dial

A large part of recovery is developing a recovery network through programs such as AA, NA, SMART, and Refuge.  This is the time to work that rolodex of contacts that you have stored in your phone.  Let them know where you are going and that you may be in contact.  This will get you on the hook with fellows in your program and put you on their radar to check in.  If you feel overwhelmed at the event you can go to a private area and call one of these lifelines.
Bring Along Your own Mocktail to Enjoy

If you go to an establishment where you can't bring your own mocktails, be sure to order a non-alcoholic drink to have on hand, this will make you feel more comfortable versus holding onto nothing.  This will also help avoid people offering you a drink, because you already have one!  A great thing in today's sobriety is the array of mocktails that are available to you which you can bring to a non sober event.  Here are some of our favorites: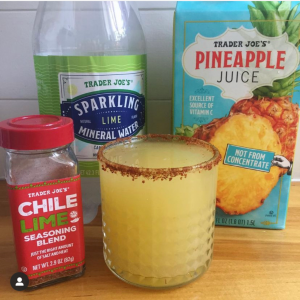 Image Courtesy of @itsfromtraderjoes
Being sober doesn't mean only seltzers… spice it up and enjoy trying new recipes!
How to Answer the Questions

When faced with the inevitable question: Why are you
not
drinking/using? Depending on where you are at in your recovery will determine the answer to this question.  Here are some go-to's when feeling pressed for an answer:
"Made some healthy changes during quarantine"

"Trying to be healthier."

"I'm taking a break"

"I gave up alcohol."

"I'm cutting back on my drinking."

"I'm not going to drink for a while."

"I'm driving, so I'm not drinking.

"Hate the hangover"

"Not today/tonight."

"I Quit and feel great"
Have an Exit Strategy in Mind

Going into one of these events having your own transportation, or at least a plan, is key.  After a couple of hours when the drinks are flowing it may not be the safest environment and having the keys ready, an Uber, or the train schedule will be essential.  Having this in place will be an empowering move going into the event.  
Make a Plan for a Productive Morning After

Putting something in your schedule for the next morning is a great strategy to stay motivated to get through the evening.  Some good ideas are a recovery meeting, coffee with a friend, a yoga class, a bike ride, sleeping in, anything!  That's the beauty of recovery… waking up with no hangover and the world at your fingertips!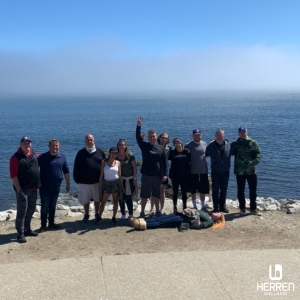 Believe That You Can Have Fun Sober

Going into the event, and life post Covid-19 lockdown, with the belief that you can have fun in sobriety is essential. This belief will fulfill itself and it will prevent you from feeling isolated. 
Oftentimes you may realize it was much more enjoyable than you predicted, and that will only help strengthen your recovery: life is still full, fun, and you are an example to many people.
At Herren Wellness we believe that life in recovery is fulfilling, and we recognize the uniqueness of the current circumstances; for those people who became sober during the pandemic.  
We hope that this guide helps you to spread your sobriety wings with confidence, that you can stay sober under any and all conditions.
About Herren Wellness
When you come here, you are immediately connected with a thriving community of people at all stages of their recovery journey. We introduce healthy habits and routines centered around emotional, physical, and spiritual wellness that provide a solid foundation for rediscovering your interests, experiencing joy in sobriety, and building structure and routine.
We provide several alumni support communities, including a weekly recovery support group, monthly alumni meeting, and online alumni community you can access anytime. Your connection to Herren Wellness doesn't end when your stay ends; we are there for you throughout your recovery journey.
If you, or a loved one, are looking for help, please call us at (844) 443-7736, email us at info@herrenwellness.com, or fill out a contact form. You are not alone.