While the goal of living a life of recovery and wellness is the same for everyone, not all recovery journeys look the same. Every individual has complex and unique challenges and opportunities, and each person's 'why' looks different.
Life coaches work with guests to craft a personalized, meaningful, and sustainable wellness and recovery plan that fits with each guest's strengths, interests, goals, and family situation.
Guests explore every aspect of their emotional, physical, mental, and spiritual health and wellness so the recovery path they follow works best for their unique circumstances and aspirations.
Life Coaches help to collaborate all the essential aspects of someone's holistic health and wellness, including medical and clinical therapies for continuity of care.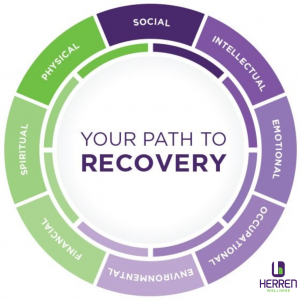 "Life coaching is more than simply helping someone achieve and maintain sobriety. Helping someone cease substance use is the first step, but we look at the whole picture and examine a person's mental, physical, and emotional wellbeing. We provide care for the whole person and every aspect of their lives."

~ Aliza B., Herren Wellness Life Coach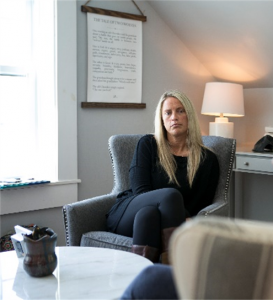 Every guest works one-one-one with a dedicated life coach throughout their stay here to develop a personalized plan that addresses their needs and strengths in eight key areas of health and wellness:
Social – connecting with self and the community to nurture and sustain a healthy support system.
Emotional – build healthy tools, coping mechanisms, and mindfulness to effectively manage life's circumstances.
Intellectual – develop and participate in stimulating activities that support continued learning and curiosity.
Occupational – Support and assistance to pursue educational and/or employment opportunities that nurture a person's talents and aspirations.
Physical – develop a wellness plan to care for body, mind, health, and vitality.
Spiritual – expand send of purpose and meaning in life through identifying and nurturing values and beliefs.
Financial – learn skills and habits to manage money and be prepared for financial changes and opportunities.
Environmental – address environmental challenges and create an environment that supports a person's best self.
Building a Wellness Plan
Life Coaches begin building a wellness plan with each guest starting on day one.
Guests are given an assessment that asks specific questions regarding their holistic health to make sure every essential part of a guest's life is included in their wellness and recovery plan.
The wellness plan also outlines unhealthy behaviors or thoughts that lead to negative emotions that can result in destructive behaviors.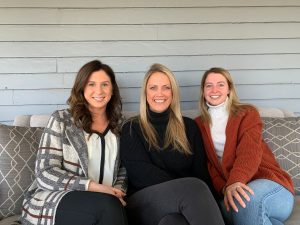 Throughout their stay, guests work with their Life Coach and the rest of the Herren Wellness team to develop new coping skills as well as adapt to changes that will support healthy recovery. Wellness plans are fully complete upon a guest's discharge and an after-care plan is created to assist the guest on the next step in their recovery journey.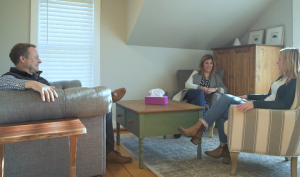 Life Coaches and Family Support
Guests work with their Life Coach to examine and repair family relationships as well. The first step is always honesty and personal accountability. Nurturing the willingness to repair damaged relationships and the desire to heal is essential.
Life coaches also work with the families and are their primary point of contact throughout the guest's stay at Herren Wellness.
Family members can also seek support, education, and advice from our Life Coaches to ensure they are getting the help and healing they need.
"We aren't just healing individuals – we're helping to mend broken families. The entire family walks through this process. That's what is so beautiful about this community; it's not about individuals, it's about everyone."

~ Emily B., Herren Wellness Life Coach
Recovery Beyond Herren Wellness
Throughout their stay, guests continue to learn and develop new coping skills and adapt to changes that support a healthy recovery both at Herren Wellness and beyond.
Community is a huge part of recovery, and that is particularly true here at Herren Wellness. Our recovery community includes guests, team members, alumni, family members, friends, and loved ones, and this continues even after a guest's stay here ends.
Guests learn how to protect their recovery and make it the number one priority in their life. They work with their Life Coach to understand potential triggers, obstacles, and situations that may put their recovery at risk, and nurture skills, tools, and healthy habits to help navigate challenges in a healthy way.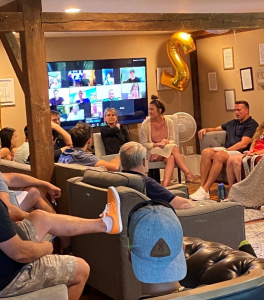 "Recovery is centered around community and interpersonal connection – Herren Wellness offers a community and family for our guests and their supports that they will have forever – there is no end date to healing and recovery and we are blessed to have a wellness center that fully embraces that."

~ Liz E., Herren Wellness Life Coach
Herren Wellness Can Help
We help guests build the skills that are essential to a sustainable recovery, including mindfulness practices, self-care, and self-esteem skills, maintaining healthy relationships, and digging into the root causes of what led them to become dependent.
We guide guests on how to build upon the skills they already possess and help them discover their 'why', or what motivates them to maintain a life of wellness and recovery.
If you, or a loved one, are looking for help, please call us at (844) 443-7736, email us at info@herrenwellness.com, or fill out a contact form. You are not alone.