The 4th of July is a great time to visit with friends and family, enjoy some great food and celebrate our freedom!
For those of us in recovery, though, the 4th of July presents some challenges. It's a holiday rife with drinking, and sometimes getting together with friends/family can put us in contact with people who aren't always healthy for us.
The good news is that there are several tools you can employ to stay sober for the 4th AND have a great time! Many people feel that their first sober 4th was actually one of their best, especially if they were prepared because they are able to be fully present for every moment!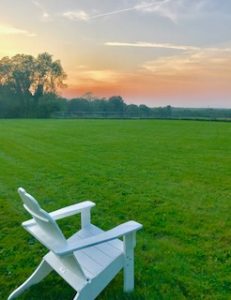 Ten Tools to Stay Sober and Have Fun on the 4th of July:
Stay Close to Your Support System: When holidays roll around, we aren't always able to choose who we spend time with. Talk to people in your support network – ideally other sober people – who can be available to you by phone/text over the holiday. Even more importantly: make sure you call if you start feeling off. The simple act of talking to someone who understands how you feel goes a long way.
Bring a Sober Friend: If possible, bring along a sober friend! It's comforting to have someone else with you who understands both the challenges and rewards of staying sober on a holiday where a lot of people are drinking.
Have an Exit Strategy: We can't anticipate everything that may happen, so bring your own car, or have someone prepared to pick you up, in the event the best idea is to remove yourself from dangerous or toxic situations.
Carry a Non-Alcoholic Drink/Bring Your Own Drinks: Having your favorite non-alcoholic drink in your hand keeps your hands occupied, and avoids the discomfort of people asking if they can get you a drink.
Avoid Dangerous Situations: Try not to get yourself into a situation you can't get out of yourself if you need to. For example, if someone else offers to drive to another location, or go out on a boat where people are drinking or other places you can't remove yourself from, perhaps you should gracefully leave or suggest an alternative that keeps you safe and able to use your exit strategy.
Make a Plan: The more prepared you are the more relaxed you will be, so plan as much as you can in advance. For example, think of what you'll say when people ask why you're not drinking (which doesn't actually happen often, even though we feel like it will). Think of any situation that might make you uncomfortable, and make a strategy for how you will address it.
Throw a Sober Party: Maybe this isn't the year you should be with people who are drinking, but it doesn't mean you can't have a party! Host a party of your own and invite sober friends or people who don't drink. Start new traditions of your own – it's one of the gifts of recovery: we get to choose our own path.
Attend a Recovery Meeting: If you are part of an organized recovery community that meets on a regular basis, attend a meeting or two before the 4th (or on the 4th!). Ask for tips and advice from other sober friends. It's always comforting to know you're part of a community of love and support.
Bring Your Own Fun: Bring games or other activities YOU like to do. Like to play volleyball or softball? Bring it with you! Or if there are board games, card games or other portable activities take them along!
Practice Gratitude: We are all aware of the challenges of staying sober in these situations, but there is so much to be grateful for. Having a gratitude list (on paper or in your head) goes a long way towards reminding ourselves that sober is better! Keep that list handy to remind you of the many, many reasons you are grateful to be in recovery and building an amazing life of YOUR choosing.
How Herren Wellness Can Help
We understand that recovery – from anything – is a difficult time full of a range of emotions. We work with guests to create a whole-health action management plan, allowing them to discover and explore many opportunities in recovery.
We help foster healthy habits and routines, including nutrition, fitness, sleep hygiene, creative exercises, and group activities that allow guests to reconnect with the things they love or discover new interests.
We help guests build the skills that are essential to a sustainable recovery, including mindfulness practices, self-care and self-esteem skills, maintaining healthy relationships, and digging into the root causes of what led them to become dependent. We guide guests on how to build upon the skills they already possess and help them discover their 'why', or what motivates them to maintain a life of wellness and recovery.
We also work with guests to create a meaningful and sustainable aftercare plan that includes healthy habits and routines that are meaningful to them. When you come to Herren Wellness, you become part of a vibrant and thriving community that doesn't end when your stay ends. You become part of the Herren Wellness family.