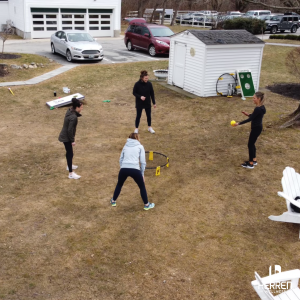 You Don't Know This Now
At Herren Wellness we guide our guests through a journey of self discovery.  Part of this journey is attending groups run by our certified life coaches, where the community comes together to work through different exercises.
This past week the community participated in the exercise "You don't know this now, but…" where each guest wrote a letter to themselves on their first day at Herren Wellness. Our guest Sean* wrote a beautiful letter, and agreed to share it on today's blog:
Sean,
You don't know this now, but…
Your thought process right now is a bit of a liability.  You may be able to keep it between the navigational beacons most of the time, but you will soon learn just how naive you are to how messed up your compass actually is.  You are headed in the wrong direction.  A job that pays the bills, and going through the motions on a surface level will lead you to where all addicts go; jail, an institution, or in the ground.
You don't know this now, but…
It's pretty safe to say that any of those destinations are only a few hours in the future at any given time.  Losing your mind the way you do you may get lucky enough to hit on all three.  You're lucky that you have the people you do pushing you to go because most would be under-gunned.  Have some faith in them because they see you much clearer than you have seen yourself in a long time.
You don't know this now, but…
One of your first realizations is that you have an infinitely small amount of knowledge about addiction.  You may think you know about addiction but in reality that would be the equivalent of calling yourself a farmer because you've eaten an ear or corn before.  I know you were half trying to be clean/sober before but without the knowledge you're going to learn over the next few weeks, you might as well have been running through that corn field naked looking for recovery.  You've been living safely in your selfishness, you'll feel better stepping out of the shadows but it's going to take work and consistency.  A lot of both.
You don't know this now, but…
Fortunately you're open minded to the process because of the half measured attempts you've made.  Being open and transparent is the best thing you can do for yourself while you're here.  Authentically being yourself typically leads you in the right direction, it's something that you've forgotten and you might not know it now, but you will realize that you haven't been living that way.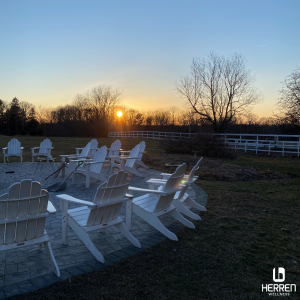 You don't know this now, but…
A lot of you will get stripped away in this place, mostly the facade you've built up and the fake reality you've been living in.  Some will be your more negative and harmful traits.  This is an opportunity to reshape yourself.  Your standards for yourself are insane and unrealistic so be kind through the reshaping process.  You will have to rethink how you process things and these people can and will help you do that.  Make sure that you involve them even, or especially, when you don't want to.
You don't know this now, but…
You don't realize how alone you feel, but you are not going to have to feel this way.  Self-reliance is something you've always touted as a strength and it can be, but it can also be debilitating.  It causes you to shut off from the rest of the world and live a lonely life surrounded by people who want to be let in.  Subconsciously that's a fate you've been resigned to; but you'll learn another way here.  Being a part of a community and leaning on others to think and feel for you isn't going to come naturally.  It's a beautiful and freeing thing though.  It will be hard for you and require constant intentional thought so you don't stray.  You needed to come here to learn this.  Your new community is going to be vital for your survival and your sobriety, involve them.  They want to be involved.  As do the people you've been unintentionally shutting out.  They will be equally important in your recovery.  It all is a bit daunting. A lot of work, a lot of discomfort, but it will get easier and you're actually pretty good at it.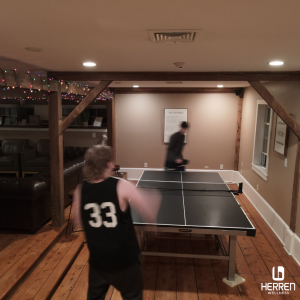 You don't know this now, but…
Most all of it can be fun, and you'll really learn to enjoy it.  Take my word for it, I'm the one-night going on six weeks smarter than you.  Love you.
We are so grateful to witness Sean's growth at Herren Wellness. Through this exercise he not only helped himself, he helped the entire community, by sharing his struggle and journey to find sobriety.
These exercises help us to achieve our mission with guests: To provide holistic wellness recovery services that will positively impact the lives of individuals and families.
If you or anyone you love is struggling with substance use or emotional health at any stage, please reach out to us.  We would love to welcome you or a loved one as a guest at Herren Wellness.
About Herren Wellness
When you come here, you are immediately connected with a thriving community of people at all stages of their recovery journey. We introduce healthy habits and routines centered around emotional, physical, and spiritual wellness that provide a solid foundation for rediscovering your interests, experiencing joy in sobriety, and building structure and routine.
We provide several alumni support communities, including a weekly recovery support group, monthly alumni meeting, and online alumni community you can access anytime. Your connection to Herren Wellness doesn't end when your stay ends; we are there for you throughout your recovery journey.
If you, or a loved one, are looking for help, please call us at (844) 443-7736, email us at info@herrenwellness.com, or fill out a contact form. You are not alone.