The 4th of July is right around the corner, and it's a great time to enjoy barbeques, picnics, celebrate our freedom, and visit with friends and family. With COVID-19 it is also important to remember ways to engage in summer fun while staying safe and healthy. Don't forget to bring a mask, hand sanitizer, and wash your hand frequently.
For people in recovery, especially early recovery, the 4th of July may be anxiety-producing. July 4th is a holiday that can expose us to alcohol and other substances and getting together with friends/family can put us in contact with people who may not be the best support for us.
It's important to be prepared so you can put your recovery first, reduce anxiety, stay safe and healthy during COVID-19 all while having an amazing time!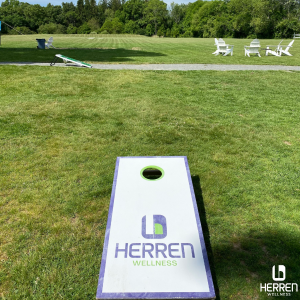 Many people in recovery feel that their first sober 4th was one of their best, especially if they prepared and plan in advance. It's one of the most amazing gifts of recovery – the ability to be fully present for all our experiences.
How to Put Recovery First for Summer Parties and Gatherings
The most important thing you can do to protect your recovery and have a fun 4th of July is to think ahead. Talk to your recovery community about your fears and concerns and ask for advice for ways to navigate social gatherings safely.
Also, remember that your first 4th of July sober may be an opportunity to develop new traditions with your sober network. Trust your instincts; if you think getting together with people who are drinking and/or using substances will put you in a precarious position, it's time to change it up. This doesn't mean you have to stay home, and it's important not to isolate. What it means is that there are many fun things you can do while practicing social distancing and taking measures to keep yourself safe with others who also prioritize wellness and recovery and don't need a substance to have fun and celebrate summer.
Here are some other tools you can use to prioritize recovery and have a good time on the 4th, or anytime you attend a summer gathering:
Stay Close to Your Support System: When holidays like July 4th come around, we aren't always able to choose who we spend time with. If you don't have a choice about attending an event or gathering you feel may be toxic to your recovery, be sure to speak to others in your support network about your fears and concerns. Ask a sober or supportive friend to be available to you by phone/text in the event you need support. Even more importantly, make sure you contact this person if you start feeling off. It's amazing how simply sharing your truth with a supportive friend can greatly reduce anxiety and remind you that you are NOT alone!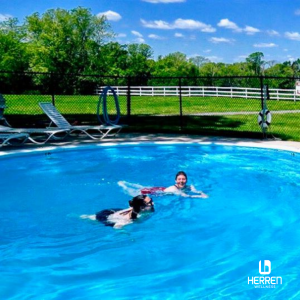 Throw Your Own Sober Party: If this isn't the year to be with people who are drinking, it doesn't mean you can't have a party! Host a party of your own, invite friends who support you, and who also prioritize wellness. It's another gift of recovery: you can establish your own boundaries and choose what you want to do, rather than what you feel like you must do.
Always Have an Exit Strategy: We can't anticipate everything that may happen so bring your own car, or have someone prepared to pick you up, in the event the best idea is to remove yourself from dangerous or toxic situations.
Avoid Certain Situations: Think ahead and be as prepared as you can for situations you can't get out of yourself.
For example, if someone else offers to drive to another location, or go out on a boat where people are drinking, or any place you can't remove yourself easily, perhaps you should gracefully leave or suggest an alternative that keeps you safe and able to use your exit strategy.
Bring a Sober or Supportive Friend: Take a sober or supportive friend with you to the event if you can! It's comforting to have someone else with you who understands the challenges and rewards of staying sober on a holiday where a lot of people are drinking. Bring someone who won't be drinking or using, so the two of you can duck out together should the need arise for any reason.
Have a Non-Alcoholic Drink in Your Hand/Bring Your Own Drinks: If you are feeling anxious about what to say if someone offers to bring you something from the bar, have your favorite non-alcoholic drink in your hand at all times. This way if someone asks you this question, you can simply tell them you are all set. Bring your own drinks as well, so you can be sure you have what you like to drink on hand.
Bring Your Own Fun: Bring games or other activities you like to do. Like to play tennis, volleyball, badminton, or softball? Line up a game or bring it with you! Board games, card games, or other portable activities are also good ideas. These are great icebreakers and it draws people away from focusing mainly on drinking and more on having fun!
Know What You Want to Say: Most people aren't paying any attention to what you are eating or drinking, but when newly sober it can feel like everyone is noticing you aren't drinking. Even though it's nobody's business but your own, in the unlikely event someone asks you why you aren't drinking alcohol, be prepared in advance with what you want to say to remove anticipatory anxiety.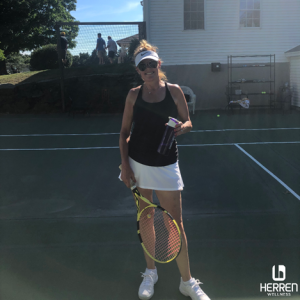 Attend a Recovery Meeting: If you are part of a recovery community that meets on a regular basis, attend a meeting or two before the 4th (or on the 4th!). Even during this Coronavirus pandemic, there are many online sober communities that meet frequently. It's always comforting to know you are part of a sober community full of love and support.
Practice Gratitude: While we are all aware of the challenges involved in staying sober in certain situations, there is so much to be grateful for. Write a gratitude list that highlights all the gifts you have received in recovery and keep this list handy to remind you of the many, many reasons you are grateful to be sober and building an amazing life of wellness and recovery.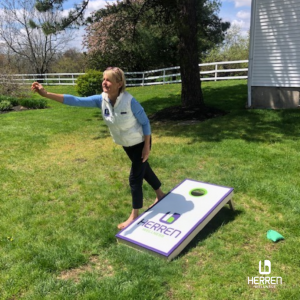 About Herren Wellness
When you come here, you are immediately connected with a thriving community of people at all stages of their recovery journey. We introduce healthy habits and routines centered around emotional, physical, and spiritual wellness that provide a solid foundation for rediscovering your interests, experiencing joy in sobriety, and building structure and routine.
We provide several alumni support communities, including a weekly recovery support group, monthly alumni meeting, and online alumni community you can access anytime. Your connection to Herren Wellness doesn't end when your stay ends; we are there for you throughout your recovery journey.