The Coronavirus crisis is creating uncertainty, anxiety, and stress for everyone, and it affects every area of our lives: familial, financial, emotional, mental, physical, and spiritual.
The social distancing requirements needed to protect our physical health require all of us to do our best to adjust to this new way of living, do our part to keep ourselves and others safe, and balance safety concerns with our basic human need to be connected with others.
In this article we will take a deeper look at how social distancing affects mental health, online resources, and communities for mental health and substance use disorders, and how to access residential help during COVID-19.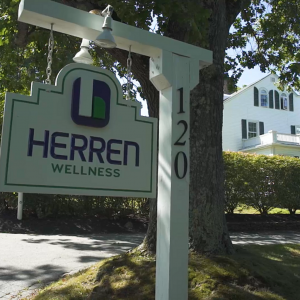 Help is available and Herren Wellness has implemented important guidelines to continue to provide recovery programs with a focus on wellness and self-discovery at their campus in Seekonk, MA.
Social Distancing Affects Mental Health
It is vital for people with mental health and/or substance use disorders to stay connected to our support communities. Connection and belonging are essential human needs. Just like we need food, water, and shelter to survive, we need active support from others who understand us to remain healthy. The absence of connection, also known as isolation, is precarious to our mental wellbeing.
For people with mental health and/or substance use disorders, isolation can even be deadly, as it exacerbates symptoms of anxiety, depression, stress, disordered eating patterns, self-harming behaviors, and substance use.
The National Institute on Alcohol Abuse and Alcoholism has indicated that problematic levels of drinking over the past few months include binge drinking and heavy alcohol use with online alcohol sales increasing by 243%.
Additionally, amid social distancing, authorities are reporting a surge in fatal opioid overdoses impacting families and children nationwide. Addiction and recovery advocates recently have said the U.S. is now battling two epidemics at once; COVID-19 and opioids.
For people in recovery, it makes maintaining contact with our support communities more challenging, which if not addressed may lead to a reemergence or worsening of mental health and substance use disorder symptoms. It is essential for us to stay connected through all available – and safe – means.
Thankfully, we have technological tools like video conferencing, phone calls, email, and others that help us stay in touch with each other at the click of a button. It is not a perfect substitute for face-to-face contact with others, but it is far better than complete isolation.
Online Resources and Communities for Mental Health and Substance Use Disorders
There are several online resources people in recovery from substance use and/or mental health disorders can utilize during the Coronavirus crisis (and beyond).
Mental Health America provides a list of information and resources specific to mental health and COVID-19 for individuals and families.
The National Alliance on Mental Illness released a downloadable COVID-19 Resource and Information Guide that provides resources for some common issues people are facing, including anxiety, isolation/loneliness, finding and accessing online therapy, support for family/caretakers, and more. They also offer a helpline for free support and resources for people living with a mental health condition, family members, and caregivers providing support to someone with mental illness.
The National Institute on Drug Abuse is a government-run website that has resources and information specific to COVID-19 for prevention, treatment, and recovery from substance use disorder.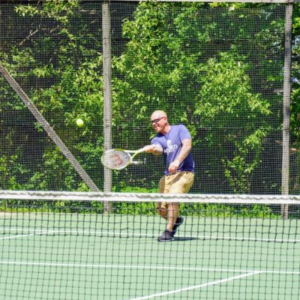 Herren Project (a sister company to Herren Wellness) provides substance use and mental health recovery meetings, support groups, recovery coaching, and treatment placement assistance for individuals and families.
SAMHSA (Substance Abuse and Mental Health Services Administration) offers a 24/7 confidential helpline with support from trained counselors for people and families experiencing emotional distress, suicidal thoughts, or any other type of crisis related to substance use disorder and mental health.
The Partnership for Drug-Free Kids offers a free, confidential support helpline accessible through phone, text, or email for individuals and families dealing with substance use disorder.
Accessing Residential Help During COVID-19
Herren Wellness remains open through the Coronavirus crisis, and the perception that 'it's not possible to get help' is misguided and need not be another obstacle people struggling with mental health and substance use disorders face when making the life-saving decision to reach out for help.
We are committed to keeping our guests, families, and staff safe, healthy, and well during these uncertain times. Given the health risks associated with COVID-19, we closed our campus to the public, and are limiting in-person guest interaction to essential staff and personnel. We continue to provide alumni and support meetings to our former guests using online technology and follow all state, local, and CDC health protocols.
On-campus we have implemented several activities team building techniques to bring the community closer together and become more self-reliant on each other. On-campus activities prioritize team building and community closeness, including volleyball, spike ball, charades, recovery jeopardy, music therapy, art therapy, and more.
One of the silver linings during this time is the opportunity for guests to attend online recovery meetings. Every night, the guests participate in Herren Project's online recovery meeting.  During the day, guests have joined other lunchtime groups as well. The Zoom meetings take some getting used to, but it also helps guests become accustomed to this format which helps everyone to stay connected after they leave for alumni meetings and other recovery support.
We have implemented additional policies and precautions in response to the risks associated with COVID-19 as well:
Admission: all new guests are isolated from the community upon arrival and tested for COVID-19 utilizing an on-site rapid test that produces a result in 15 minutes.
Staff: all staff are temperature checked and subjected to random testing utilizing the rapid testing protocol. If a staff member tests positive, they are required to self-quarantine at home in accordance with CDC guidelines before returning to work.
Access to Precautionary Measures: We provide hand sanitizer and hand sanitizer stations to all our guests and staff.
Social Distancing: In addition to the ability to rapidly test guests to ensure guests do not have COVID-19 and not allowing outside visitors on campus, we do not put more than 2 people in a residential room. We also employ social distancing guidelines as outlined by the CDC when required.
Herren Wellness: We Are Here
We are supporting our guests and our alumni community through this unprecedented time. If you are a Herren Wellness Alumni or family member and want to get more information about specific alumni services, including support, please contact brian@herrenwellness.com.
If you, or a loved one, are looking for help for substance use or mental wellness at any stage, please call our team at (844) 443-7736, email us at info@herrenwellness.com, or fill out a contact form. You are not alone.