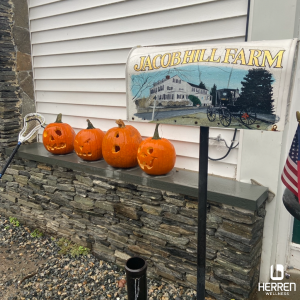 The holiday season is kicking off with Halloween just around the corner.  What once was a tradition geared towards children has become one of the biggest drinking holidays in the United States.
At Herren Wellness we recognize that this holiday can be overwhelming for those in recovery, particularly those new to sobriety.  We believe that the holiday season should be a celebration of life and the connections that we have, so this week we run down 10 ways to stay sober and have FUN this Halloween!
1. Host the Party
Hosting your own Halloween party puts the control in your hands.  You can keep the party alcohol free and recruit some sober friends to join the festivities.  There are many spooky recipes online to try out, and you can decorate your house to be the most haunted on the block.  You can invite friends from your sober community, and if you invite people who imbibe let them know it's a booze free evening, the people who show up won't mind!
2. Go Trick or Treating With Your Kids
Experiencing Halloween through your kids eyes is not something to miss.  Help them bring their costume vision to life and tag along as they walk the neighborhood going door to door.  Their excitement is contagious and is a positive way to spend the evening.  If you don't have children, reach out to friends or family with kids and see if you can join them!
3. Watch a Scary Movie
There's no better time of year to watch a scary movie than Halloween!  Instead of watching alone invite friends over for a movie marathon; weather depending you can set up a projector outside and gather around in blankets.  Each person can bring along their favorite scary movie and snack… you'll be in for a night of frights and maybe some laughs surrounded with friends.
4. Get to a Recovery Meeting
Recovery meetings are always important in sobriety, especially around holidays where heavy drinking is present.  Meetings are a great place to find support and mutual understanding with people who have the same goal- to stay sober under any and all conditions.
Image Courtesy of The Purple Pumpkin Blog
6. Plan Ahead
In sobriety it is always important to plan ahead, especially on holidays.  The most important thing is your recovery above all the festivities.  If you are attending a gathering where there will be substances, be prepared with an answer if offered… a "no thanks" works fine!  It also helps to have an exit strategy, whether that is a train schedule or your own vehicle to head out when you are ready.
7. Attend a Family Friendly Festival
Halloween is packed with family friendly activities!  Check your local calendar for parades, haunted houses, and small business trick or treating events.  These gatherings will provide entertainment with a focus on the spirit of the holiday, and plenty of food options to indulge in!
8. Gather Sober Friends to Check in With
In recovery we stay sober together.  Rounding up some pals from your sober network and checking in with them throughout the evening will provide support and accountability.  Even better, invite some of your sober friends along whether you are celebrating at home or out… having the support in person can make a huge difference.
9. Carve Pumpkins
What is Halloween without pumpkin carving?  Being creative in recovery is part of the fun, so invite some friends over and tap into your creative side.  You can even turn the exercise into a competition and see which of your guests carves the most interesting pumpkin.  It's a great way to bring people together in the spirit of the holiday.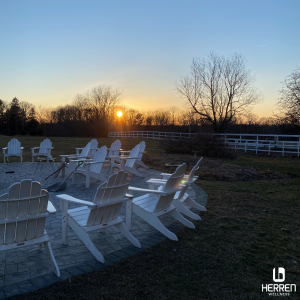 10. Remember Recovery is a Day at a Time
In recovery we take it one day at a time, and that is especially true for holidays.  Halloween can be difficult because there is increased substance use, and it kicks off the chain of winter holidays to follow.  Remembering that we only need to stay sober for 24 hours makes implementing the tools of sobriety more feasible.  It also helps to keep in mind that you are not alone- millions of people are sober over the holiday and are taking it at 24 hours just like you.
Halloween kicks off the holiday season which can be difficult for those in recovery.  At Herren Wellness we believe that the joy of the holidays only magnifies in sobriety.  Without the use of substances you are free to be present with your family and friends, remembering all of the special moments.  Through community and connection we celebrate the holidays this year, 24 hours at a time.
About Herren Wellness
Herren Wellness is a thriving community of people at all stages of their recovery journey. We introduce healthy habits and routines centered around
emotional, physical, and spiritual wellness
that provide a solid foundation for rediscovering your interests, experiencing joy in sobriety, and building structure and routine.
We provide several alumni support communities, including a weekly recovery support group, monthly alumni meeting, and online alumni community you can access anytime. Your connection to Herren Wellness doesn't end when your stay ends; we are there for you throughout your recovery journey.