National Youth Sports Week is celebrated this year from July 15th – July 21st!
It's a time to elevate the importance of youth sports and the positive impact it has on the emotional and physical wellbeing of youth in America. It's also a good time to address the ways in which active youth sport participation plays a crucial role in helping young people avoid substance use.
The benefits of sports are numerous and can impact lives in profound ways. Team sports participation promotes health and wellbeing, builds confidence, and can help maintain mental health.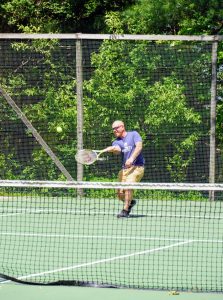 Studies also show a reduced risk for substance use in young people who play sports versus those who do not, including alcohol use, smoking, vaping, and illicit drug use.
Sports echo real life: There is competition, teamwork, victory, loss, conflict and resolution. Being part of a sports team teaches the value of looking out for others, developing trust and confidence, and showing respect for authority and for other teammates.
Being part of a team can build confidence, and confident children tend to have an easier time with school and social situations. But even simply being part of the group, regardless of natural athletic ability, allows for the opportunity to bond with others.
How Sports Helps the Developing Brain
It is well known that exercise and sports participation is good for the body in a myriad of ways. Sports also benefits the brain by stimulating the brain's reward pathways and heightening mood-boosting neurochemicals like dopamine. Increase in dopamine and other neurochemicals produces a feeling of wellbeing and decreases risk for anxiety and depression which are two of the most common mental health disorders found in teens.
Research indicates that regular exercise also has a positive effect on the nervous system, which reduces overall stress levels.
The positive impacts regular exercise has on the brain reduces the risk young people face of self-medicating with substances seeking relief from stress and mental health disorders.
How Team Sports Reduce Substance Use Risk in Teens
Patterns of drug abuse among teens suggest that physical activity, and in particular team sports, strengthens a person's resistance to substance use disorder. Results from the National Institute on Drug Abuse survey indicate that high school students who exercise regularly are less likely than sedentary teens to smoke cigarettes or abuse marijuana.
The reduced risk of substance use through team sports participation is also likely impacted by the fact that students who choose to exercise regularly and enjoy team activities are more likely to make healthy decisions in general. Being surrounded by a healthy community of teammates, coaches, and other social aspects of participation in organized sports also maintains a network of support from others making healthy life decisions.
Participation in sports for children and teens also requires them to learn vital time management skills, and offers them a range of appealing challenges. Physical activities provide young people healthy opportunities to learn skills, take risks, and achieve goals.
The Link Between Youth Sports Injury and Opioid Addiction
In recent years our nation has been in the grips of an opioid epidemic, and it has been particularly devastating amongst young people.. Teens may be at risk after being prescribed opioid medications as a result of a sports injury. Some teenage athletes who receive painkillers through a prescription may get into trouble by unintentionally or thoughtlessly misusing them. They may begin taking more pills than their doctor recommends in order to increase the effects of the drugs. They may continue taking the painkillers longer than they have been advised to in order to treat minor pains that do not require such strong medications.
Teenage athletes are among the most vulnerable to sports injuries, and this can open the door to abuse of pain medications such as Vicodin and Percocet (either prescribed or unprescribed). Use of these drugs in turn makes teens more vulnerable to addiction.
Some teenage athletes who receive painkillers through a prescription may get into trouble by unintentionally or thoughtlessly misusing them. They may begin taking more pills than their doctor recommends in order to increase the effects of the drugs. They may continue taking the painkillers longer than they have been advised to in order to treat minor pains that do not require such strong medications.
Any time a person is prescribed pain medications for an injury, it is vital to ask the prescribing physician about non-opioid pain relief. If opioids must be taken for medical purposes, it is important to monitor the use of any pain medications to ensure they are taken as prescribed and only for the prescribed period of time.
Adults need to keep all pain medications in a secure, locked place that is inaccessible to children and teens, and safely dispose of any unused medications.
Ways to Get Kids Interested in Sports
Making sure your child naturally incorporates exercise into their life is a mixture of several things: leading by example, doing sports together, keeping it fun and encouraging instead of forcing sports.
Lead by Example
If your child sees you lazing on the couch watching TV all day, then they will have little reason to believe that exercise is truly an important part of life. Start proving the value of sports by participating in them yourself.
There are many ways to demonstrate the importance of physical activity and sports, and most of them will benefit you as much as your child. Go for walks and/or runs with your kids, or join a gym together. Enjoying family games in the backyard like a kickball or softball game is another way to keep everyone's activity level up and have fun while doing it! There are many options for 'pick-up' games your family (and the whole neighborhood!) can enjoy.
Make Sports Fun
The benefits of tossing a baseball around or playing basketball together go well beyond quality time spent together.
A child's tendency to associate sports with fun starts with you, the parent, and teaching them early on that sports are fun – not just competition – is essential to fostering a love of physical activity in your children at a young age.
Teach your kid to ride a bike, and go on bike rides together. Get a basketball hoop and teach them the basics of dribbling and shooting. If you prefer to go to the gym, take your child with you and find fun activities for them to participate in.
It is normal to introduce your kids to the sports you enjoy most yourself. However, as time goes on, pay close attention to your child and observe whether they seem to be having fun. It is entirely possible that your favorite sport won't interest them at all, and that is completely fine — just be ready to accept it and move onto another option. Try introducing them to many different sports and see if they are naturally inclined toward one.
Encourage Team Participation
Kids love playing games with each other, and having a group of friends over to play is a wonderful way to nurture love of exercise in a team setting.
Think of a way you can contribute to making your house a good site for an activity your child enjoys. Is there a field nearby for soccer? Do you have a yard that might work for football or baseball? Do you own woods where you could build trails?
When your house is a meeting place for your child and their friends, it makes playing sports that much more special and memorable, and teaches them the value and importance of team participation.
Stay Positive
No child wants to be a disappointment to an adult. Make sure to always stay upbeat and encouraging about sports. Smile frequently and don't let the mood turn too competitive, as this can create pressure and even leave a lasting negative impression on a child. You don't want them to associate sports with being a disappointment to their parents or their coach.
Try saying things like, "it looks like you were having fun out there today," or "all I care about is that you tried your hardest and you had fun." These little statements create the feeling that sports will not add stress to life, but rather be a place for relieving it.
About Herren Wellness
We understand that recovery – from anything – is a difficult time full of a range of emotions. We work with guests to create a whole-health action management plan, allowing them to discover and explore many opportunities in recovery.
We help foster healthy habits and routines, including nutrition, fitness, sleep hygiene, creative exercises, and group activities that allow guests to reconnect with the things they love or discover new interests.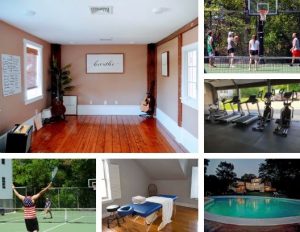 We help guests build the skills that are essential to a sustainable recovery, including mindfulness practices, self-care and self-esteem skills, maintaining healthy relationships, and digging into the root causes of what led them to become dependent. We guide guests on how to build upon the skills they already possess and help them discover their 'why', or what motivates them to maintain a life of wellness and recovery.
We also work with guests to create a meaningful and sustainable aftercare plan that includes healthy habits and routines that are meaningful to them. When you come to Herren Wellness, you become part of a vibrant and thriving community that doesn't end when your stay ends. You become part of the Herren Wellness family.