As we celebrate Recovery Month during September, it is important to recognize that there is not just one pathway to recovery. The uniting purpose of any pathway to recovery is to heal the mind and body from substance use and have the freedom to live your life to the fullest.
Every person is different and as such everyone's recovery is different, too.
Recovery is a highly personal process and it can occur via many pathways. Pathways may include clinical treatment, faith-based approaches, medications, peer support, family support, self-care, and/or holistic practices to heal the body and the mind.
Asking for help is the first step in a lifelong journey of healing physically, and growing mentally, emotionally, and spiritually from substance use disorder. Any pathway that works for you can offer a healthier and more productive life.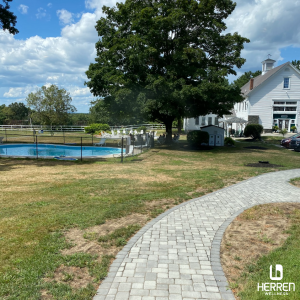 Different Pathways of Recovery
There is no right or wrong way to approach recovery; your path may be different than other peoples'. Your needs may change with time making different types of recovery more effective at different stages of life.
Depending on the nature and progression of your substance use disorder, your journey in recovery may need to start with a medical detox to keep you safe during the first few days after you stop using drugs and/or alcohol.
From there, to build the strongest possible foundation of recovery, it's vital that you choose the pathway to recovery that fits best with your belief system(s), physical health, peer support needs, interests, and lifestyle. We will walk through some of the more common pathways of recovery, but bear in mind that any pathway that allows you to remain sober and fulfilled is the right one for you, and it may include elements from a variety of different recovery approaches.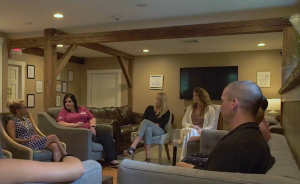 Mutual Support Groups
Sometimes referred to as 'self-help' or 'support groups', these support groups are typically community-oriented (meaning they are geographically based in your local area) and meet in person (or, in the age of Coronavirus, online). They provide a safe space for people to share stories, talk about challenges, and celebrate successes. These groups often have an overarching framework and/or guiding principles that govern the group purpose and mission.
Examples of mutual support groups include:
12-Step Fellowships: 12-step fellowships like Alcoholics Anonymous, Narcotics Anonymous, and Al-Anon are examples of 12-step fellowships. A twelve-step program is a set of guiding principles outlining a course of action for recovery from substance use disorder, compulsion, or other problems. Originally proposed by Bill Wilson to Alcoholics Anonymous (AA) as a method of recovery from alcoholism, the Twelve Steps were first published in the 1939 book Alcoholics Anonymous, and became the foundation of several other twelve-step programs.
Celebrate Recovery: Celebrate Recovery is a Christ-centered program with foundations firmly established in Biblical truth. The 12 Steps with accompanying Scriptures and the 8 Principles based on the Beatitudes offer participants a clear path of salvation and discipleship; bringing hope, freedom, sobriety, healing, and the opportunity to give back one day at a time.
SMART Recovery: Self-Management and Recovery Training (SMART) is a science-based mutual-support program to help people overcome addictions. SMART Recovery empowers people to assume responsibility for their recovery. Using four points as a framework, people create a course of action tailored to their own interests and needs. SMART meetings are led by trained facilitators and are highly interactive, action oriented, positive, and focus on the present and future. A 24/7 chat room, lively message board forums, and publications are also available to help individuals achieve a fulfilling and rewarding life.
Women for Recovery: Women for Sobriety (WFS) is an organization whose purpose is to help all women find their individual path to recovery through discovery of self, gained by sharing experiences, hopes and encouragement with other women in similar circumstances. They are an abstinence-based self-help program for women facing issues of alcohol or drug addiction. The recovery tools that WFS provides for women seeking recovery are: in-person meetings led by volunteers and are women in recovery, an online community (volunteer led chat meetings, message boards), peer phone support, literature, and recovery materials.
Peer Based Recovery Support
Peer-based recovery support services are provided by individuals who have had substance use disorder and then found and sustained long-term recovery. The most common form of peer support is Recovery Coaches, who help individuals determine the recovery pathway that best suits their needs rather than guiding them down any specific pathway. A new and innovative program based on peer to peer support is being developed for families as well.
Online Recovery Support
Online recovery support is particularly useful in the time of Coronavirus and can also be used to augment in-person recovery pathways. Some examples of popular online recovery support communities include:
In the Rooms: In the Rooms is the world's largest online recovery community. InTheRooms is for people already in recovery seeking help for any substance use disorder, and their family, friends and loved ones.
Recovery 2.0: Recovery 2.0 is a global movement that embraces a holistic approach to recovery from addiction of all kinds. The community honors all effective paths to recovery and emphasizes the importance of mind body practices such as yoga and meditation, athletics, nutrition, and community as part of an effective path to recovery and joy in life.
She Recovers: She Recovers welcomes women seeking recovery from substance use disorder, codependency, love and sex addiction, disordered eating and eating disorders, workaholism, and perfectionism.
We recover from depression and other mental illness, burnout, anxiety, stress, trauma, grief, physical, sexual, and emotional abuse, self-harm, cancer, and chronic illness. Women who are recovering in all areas of their lives and who follow all pathways of recovery are welcome.
The Importance of a Holistic Approach to Recovery
Holistic recovery refers to a whole-person approach to recovery that targets emotional, mental, physical, and spiritual aspects of wellness and recovery. The holistic approach to recovery follows the belief that substance use disorder is best treated by exploring all the ways a person can be harmed by their substance abuse – extending beyond just the visible or most severe symptoms.
Some of the more common forms of holistic treatment for recovery include:
Art and music therapy
Mindfulness
Meditation
Yoga
Tai Chi
Nutrition Counseling
Animal Therapy
Fitness
Acupuncture
Hypnotherapy
We believe that to build a sustainable, meaningful recovery it's vital to treat the whole person; putting down a substance is just the first step in a lifelong journey of wellness and well being.
This approach allows guests to explore the various ways they've been affected by their substance use, from the physical strain on their body, to its effect on how they view themselves and the world around them. Holistic treatments also challenge patients to look within themselves to their motivations, desires, and what they hope for themselves moving forward.
Other potential long-term benefits of holistic treatments include:
improved sleep
healthy eating habits
establishing a healthy fitness regime
outlet for stress relief
reduced cravings
rediscovery of self
About Herren Wellness
When you come here, you are immediately connected with a thriving community of people at all stages of their recovery journey. We introduce healthy habits and routines centered around emotional, physical, and spiritual wellness that provide a solid foundation for rediscovering your interests, experiencing joy in sobriety, and building structure and routine.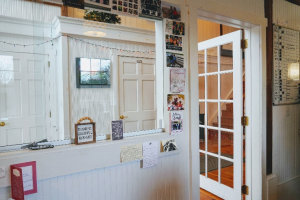 Your connection to Herren Wellness doesn't end when your stay ends; we are there for you throughout your recovery journey. We provide several alumni support communities, including a weekly recovery support group, monthly alumni meeting, and online alumni community you can access anytime.
If you, or a loved one, are looking for help, please call us at (844) 443-7736, email us at info@herrenwellness.com, or fill out a contact form. You are not alone.