"One of the most powerful experiences at Herren Wellness is when people come back and share their one-year anniversary. To see people who walk into the front door lost, somewhat broken, hopeless and walk back in a year later with 20 people to celebrate is the most special thing you can witness in this process."

~ Chris Herren. Founder
Celebrating recovery milestones and anniversaries at Herren Wellness is an important component of our community and culture. Recovery brings many joys and blessings into our lives, but it's also a lot of hard work. Taking the time to honor recovery milestones, and/or successfully navigating challenges and overcoming struggle without using a substance is a powerful reminder to ourselves and others that recovery is possible.
Celebrating Recovery Milestones
Recovery is full of 'firsts': the first time you go to a social event sober, the first time you approach work or a stressful situation with a clear head, the first time you go out to eat and turn down the wine menu, or the first time you navigate the bedtime routine without a substance, are all examples of recovery milestones that may seem small or subtle, but which are vital because each 'first' you have is proving to yourself that you can do anything in recovery.
While it may feel easier to focus on the ways in which these 'firsts' are difficult, it's equally important to celebrate – even if it's only a private acknowledgment to yourself or someone else in recovery – that you made it through something challenging sober.
"The most powerful experience at Herren Wellness is when you see the light come back in someone's eyes. And that of their families and loved ones. It is always emotional. It is always inspiring. It happens all the time and sometimes it takes longer than others for people depending on where they are in their journey. It can be 2 weeks, it can be 3 months, it can be 6 months but when that light comes on and people take the turn, you really feel like you are part of something incredibly special."

– Lori McCarthy, Executive Director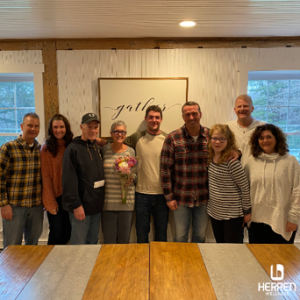 When you are part of an active recovery community, you have a built-in support system full of people who can understand the ways in which these 'firsts' are important. This is one of the gifts of staying connected with people who can truly understand the power each milestone holds, and who can celebrate right alongside you.
It's also important to voice these milestones to others in recovery, as they may not have faced them yet themselves, and they can draw inspiration and advice from the way you navigated successfully through your own challenges and opportunities.
"[Herren Wellness is] a really a special place and I am grateful to be a part of it and see all the amazing transformations of people that first walk in the door and to when they leave and seeing families recover as well is pretty special to witness."

~ Heather Herren, Co-Founder & Family Support Specialist
Celebrating Recovery Anniversaries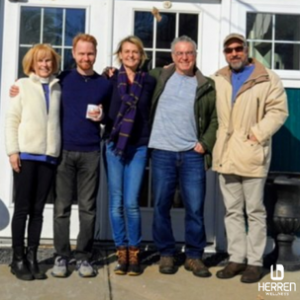 Many recovery support groups encourage people to celebrate key recovery anniversaries – whether it's 24 hours sober or 24 years in recovery. There are several reasons these celebrations are important, including:
It allows you to feel a sense of accomplishment and pride in living a life in recovery.
It is an acknowledgment of how far you have come – not as a measure of time, as the days/months/years sober matter much less than the fact that you are committed to your recovery and are living free of drugs and/or alcohol.
It gives hope to others who may not have found recovery yet, shows them that recovery is possible and that there are millions of people who live happy, fulfilling lives in sobriety.
By celebrating your recovery milestones, you inspire others who are earlier on in their recovery journey.
"People walk into Herren Wellness as guests and they walk out as family and there is nothing more special than that. To watch not only them, but their families celebrate an anniversary with us."

– Chris Herren
Herren Wellness' 2-Year Anniversary Celebration
On March 5, 2020, Herren Wellness will be celebrating its 2-year anniversary. Our team is proud of our growth and accomplishments over the past two years, but what better way to celebrate our anniversary than with the families of former guests as they describe in their own words what Herren Wellness means to them. This year we will be celebrating the Herren Wellness anniversary with A Family's Journey to Recovery, a short film followed by a series of vignettes highlight guests, their families, and their journeys.
Watching our Herren family grow is one of the greatest joys we experience and bringing people together to celebrate our collective recoveries is nothing short of amazing. When you come to Herren Wellness, you become part of a vibrant and thriving community that doesn't end when your stay ends. You become part of the Herren Wellness family.