We believe in the power of connection and community, and while a guest's stay here ends, their journey as a Herren Wellness Alumni continues as they embrace recovery and rebuild their lives.
Our Alumni and their loved ones are always part of our extended family, and we encourage people to stay in touch, stop by for a visit and/or a meal, and access our Alumni guest and family resources.
"Since my wife has left Herren Wellness, she still continues to come back and meet with her life coach and to connect with her recovery community. We come back on weekends to visit folks and to be honest I have made as many friends as my wife has."

~ Spouse of Former Guest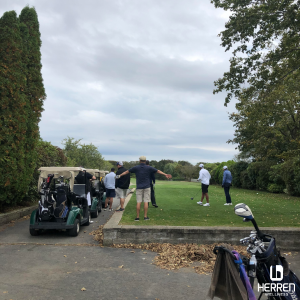 Alumni return often to celebrate recovery milestones and offer their experience, strength, and hope to current guests at Herren Wellness. If someone is having a hard time navigating a life event or recovery, we encourage former guests to reach out and lean on fellow alumni for support.
Herren Wellness Alumni are an integral part of demonstrating the power of recovery, the importance of nurturing a supportive community, and are inspiring examples of the endless possibilities living a life of recovery and wellness offers.
"To see people that walk into this front door lost, somewhat broken, hopeless and walk back in a year later with 20 plus people to celebrate is the most special thing you can witness in this process. People walk into Herren Wellness as guests and they walk out as family."

~ Chris Herren, Founder
Community is the foundation for nurturing and sustaining a healthy recovery. It's vital to stay connected to strong support system through peers, groups, and other healthy communities centered around wellness.
Community offers support, comfort, advice, and help hold you accountable to your recovery and your goals. When you are surrounded by others who are walking the same path, it reduces feelings of isolation that can be toxic and provides a place to ask for help from others who truly understand.
Connection to a community of people who share your interests and values is also highly motivating. As you build healthy habits and hobbies, sharing these experiences with others in recovery helps keep you on track, celebrate your successes, and overcome obstacles.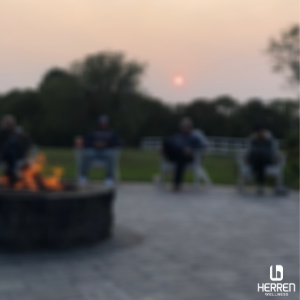 "At Herren Wellness we are fortunate to have created a culture, a community that allows people to heal at their own pace, building relationships and peer support to attain long-term sustainable recovery. Once that connection forms, they believe in one another and together they recover."

~ Chris Herren
Herren Wellness Alumni Programs
At Herren Wellness we have a dedicated team member that organizes all alumni programs including support groups and events. We provide several Alumni support communities, including a weekly recovery support group, monthly Alumni meeting, Alumni activities, an e-newsletter and private online community.
We also offer a Recovery Coaching Program for individuals looking for additional support after their stay here ends.
Weekly Recovery Support Group
All Alumni of Herren Wellness are welcome at our weekly online support group! Here they can connect with fellow Alumni, nurture early recovery tools, and update us on how they are doing.
Monthly Alumni Recovery Meeting
We host a monthly online recovery meeting for guests to connect with Alumni and hear their recovery stories. We encourage our Alumni to participate, share with the community, and enjoy an evening of fellowship.
Herren Wellness Alumni can also stay connected through our thriving private Facebook Group. This is a closed group, and as such it is not visible on anyone's personal Facebook page, to encourage open, authentic, and honest conversation and community.
Alumni Outings and Activities
While outings and activities are a bit more challenging in the age of coronavirus, we offer safe, healthy opportunities for alumni (and guests) to come together and have a good time. We recently participated in a Herren Wellness Alumni golf tournament; it was amazing to see Alumni and staff come together, catch up, and engage in some healthy competition!
We also host on campus gatherings and events for Alumni, family, guests, and staff to enjoy good food, participate in a recovery meeting, meet, and inspire each other.
The Herren Wellness Difference
When you first walk into Herren Wellness, you know right away that we're different. The energy here is authentic, welcoming, supportive, and kind. You can't tell who is a staff member and who is a guest because we don't have name tags or uniforms. We are all part of a unified and supportive community and we're here to help each other.
Every person is unique and complex, and as such, each person's recovery will be different. The challenges and opportunities each guest faces are also unique and a singular approach to recovery doesn't work for everyone. We personalize a recovery and wellness plan for each guest based on their own needs and circumstances.
When guests, loved ones, and staff describe Herren Wellness, there is one word we hear often: family.
"It's really a special place and I am grateful to be a part of it and see all the amazing transformations of people that first walk in the door and to when they leave and seeing families recover as well is pretty special to witness."

~ Heather Herren, Co-Founder
If you, or a loved one, are looking for help, please call us at (844) 443-7736, email us at info@herrenwellness.com, or fill out a contact form. You are not alone.