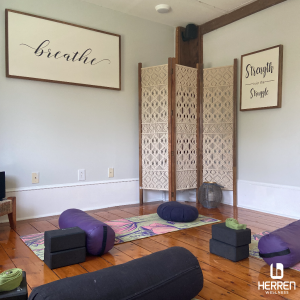 What Recovery Means To Me: A Herren Wellness Alumni Perspective
In honor of National Recovery month we at Herren Wellness asked a member of our alumni community what recovery means to them.
Recovery means so much to the Herren Wellness community, and we love hearing the unique ways it impacts individuals.  This week we share alumni Ramona's letter of what recovery means to her and give updates on our Alumni program and services.
When I started down my path to recovery I didn't know what I was looking for nor did I have any idea of what I would find. I just knew that I had an emptiness inside that even meth couldn't pacify. I have so many reasons why I craved recovery and so much to live for. I had a soul sickness which needed to be healed and a blind leap of faith was necessary in order to fill the void. At that point I had nothing to lose and everything to gain.
Recovery has taught me so much. I have a newfound love of life and that emptiness is now filled with joy, confidence, and faith. My perspective on life has shifted immensely. The different lenses I see through are based on my experiences but I can challenge those views and see different angles. I now have the strength to realize that I am in charge of my life.
Recovery is connecting with like-minded people who love you no matter what and who show up repeatedly proving that you are worth it. It is having a shoulder to cry on all the way across the country in Paramus, NJ or Seekonk, MA and then turning around to be that exact same shoulder for them to cry on all the way from Montana.
Recovery is learning to believe in yourself and turning shame into hope. It's about being an open book in hopes that you can help someone else heal through their pain. Today I am able to use my voice and when my head hits my pillow at night I have a clear conscience.
Recovery is feeling the ecstatic hugs from my little boy and little girl when they first see me and hearing their sad cries when I leave but today I am certain that the distance between us is only temporary. The hoops I have to jump through are necessary considering my history and my patience and understanding will eventually pay off. My sweet children teach me so much about life and I am able to learn from them and see the world through their curious eyes. There really is beauty in everything!
Recovery has allowed me to show up for the people in my life and be present without a dark cloud hanging over my head. Recovery means I can genuinely feel proud of myself when my mom and dad say "Sis, we are so proud of you!" It is finding out that my brothers have loved me all along but they had to distance themselves because they knew I wasn't in the driver's seat anymore and at the rate I was going the wreckage was too much to bear.
Recovery is feeling love and finally being able to accept it. It is having a healthy relationship with Kyle filled with adventure and joy rather than lies and deceit. It is about being a team player and contributing joy to the lives of those I love.
Most of all, recovery means finding true inner peace and being able to step out of the ring because I no longer have to fight. It takes a different of courage to stop fighting and surrender. I have endured too much to be indecisive about my power and I have wasted too many years of my life fighting everything I love to protect my addiction. I don't need it to survive and recovery has taught me just that…..I am ok being me! No more, no less, just me!
At Herren Wellness our alumni are a part of our family.  We believe in staying connected to our guests even after they complete our program because we care deeply about sustaining recovery.  Our alumni program has grown over the past three years and we now offer the following to our alumni community: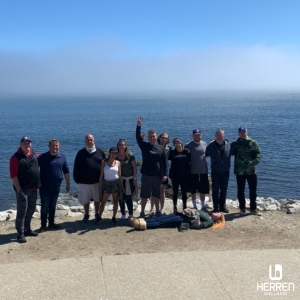 1. Weekly Recovery Support Group
Our Weekly Recovery Support Group meets every Wednesday from 6-7 pm at Jacob Hill and all Alumni of Herren Wellness are welcome.  The goal is to connect with fellow alumni, learn early recovery tools, and update the community on how recovery is going along the journey.  For those alumni who are not local, we offer online meeting participation as well.
Meets Every Wednesday: 6-7pm
2. Alumni Meeting
We offer an alumni meeting on the 2nd Sunday of every month.  Here we encourage our Alumni to come share their stories with the community and enjoy an evening of fun and fellowship.  We celebrate anniversaries and milestones and stay on the path of recovery together as we all check in with each other.
Meets Second Sunday of Every Month
3. Private Alumni Facebook Group
We have a thriving private Facebook Group for all Herren Wellness Alumni. This is a closed group, and as such it is not visible on personal Facebook pages that one is a member of this group, and any posts (or tags) in this group will not show up on regular Facebook feeds.  This is a vital way our community stays in touch virtually and we post important updates for this community here.
4. Special Alumni Events 
Throughout the year we gather our alumni for special events such as the 2nd annual Alumni Golf Tournament on September 24th.  The day is filled with golfing with our founder Chris Herren followed by a dinner and awards ceremony celebrating milestones in recovery.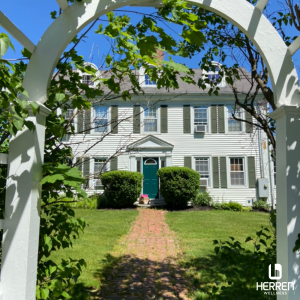 At Herren Wellness we believe in the power of recovery and connection and demonstrate that belief through our robust alumni program.  No matter when our guests complete our program, they are always part of our family and our doors are always open.  As Ramona put it in her latter of what recovery means to her:
"Recovery is connecting with like minded people who love you no matter what and who show up time and time again proving that you are worth it."
About Herren Wellness
At Herren Wellness we witness the healing power of recovery each day as we walk with guests on their journey. We understand that recovery takes time, that there is not one path to recovery and through community and positive connections that sustained recovery can be achieved.
When you come here, you are immediately connected with a thriving community of people at all stages of their recovery journey. We introduce healthy habits and routines centered around emotional, physical, and spiritual wellness that provide a solid foundation for rediscovering your interests, experiencing joy in sobriety, and building structure and routine.
We provide several alumni support communities, including a weekly recovery support group, monthly alumni meeting, and an online alumni community you can access anytime. Your connection to Herren Wellness doesn't end when your stay ends; we are there for you throughout your recovery journey.
If you, or a loved one are looking for help, please call us at (844) 443-7736 or email us at info@herrenwellness.com, or fill out a contact form. You are not alone.