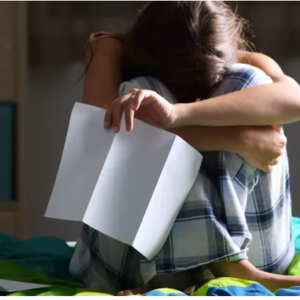 Image courtesy of Los Angeles Times
Recovery for Young Adults at Herren Wellness 
At Herren Wellness we have seen first hand the impact that Covid-19 and social isolation has had on young adults.  During 2020-2021 we have experienced an increase in guests who fall into the 18-24 age range struggling with emotional health and substances.
It is no surprise, according to studies during the pandemic a larger than average share of young adults (ages 18-24) report symptoms of anxiety and/or depressive disorder (56%). Compared to all adults, young adults are more likely to report substance use (25% vs. 13%) and suicidal thoughts (26% vs. 11%).
When these young guests come to Herren Wellness they are in need of a safe place where they can begin their road to recovery under the unique circumstances of a COVID-19 world.
In this blog we share a former guest's college essay on her experience during the pandemic, and how she found her safe place at Herren Wellness.
Emily* came to Herren Wellness as a 19 year old freshman in college with the world seemingly at her fingertips.  What couldn't be seen from the outside was a young woman struggling through the pandemic, living in isolation and self medicating with substances.  Out of desperation for their daughter's well-being, Emily's parents reached out to our founders Chris and Lori to help them intervene.  Emily agreed to come under our care and trust us with the fragile state she was in. Over the following months we witnessed Emily thrive- from getting sober, to opening up and showing her true self to the community, excelling in her school work, and developing a special bond with our fitness trainer Nick.  Emily went on from Herren Wellness to return to school, maintain her sobriety, and stay connected to her recovery community along with friends and family.  As an assignment for school she was asked to write a personal essay on resilience during the COVID-19 pandemic, and we are so grateful she has allowed us to share:
When the United States was put into lockdown, for selfish reasons, it was a huge exhale for me. I was excited to take a break from everything and everyone in my life, and take the time to get rid of external distractions and focus on myself. I had initially thought that the pandemic would only last a month or two, but shortly the months flew by and reality had set in that life would not go back to normal for a while, and I would be isolated.  The progressive headspace I was hoping to reach flipped into a life with too much time on my hands, losing close contact with my friends and instead only doing things to benefit myself.  Instead of working on myself and taking that time for personal improvement as planned, I isolated myself in my small one-window room most hours of the day which caused my experience of the pandemic to go progressively downhill. To make myself feel better during this lonely time staring outside my bedroom window, I watched hours of TV, doodled on my couch, and experimented with substances which led to months of bad habits to follow. 
While I had initially wanted the pandemic to be a progressive time for self growth, I instead used the time to find a quick fix that led to addiction.  My whole mind and body had changed within the first month that the pandemic erupted, through the nine months until I decided I wanted to return back to my old self; a better self. By the last week of summer before I entered my first year of college, I was unable to recall most of the things I did over the summer, never mind being able to prepare for my upcoming school year. Once school began, the same bad habits I had created at home followed me to school. Although a new chapter in my life had started, I continued to isolate myself in my room constantly, only giving attention to money and the next time I could get high. My academic career had plummeted, my friendships were inconsistent, my mental health was deteriorating, and my bad habits had taken over. I knew I was not doing well, but the time the pandemic gave me had become my best friend. I was so delirious and lost in time that I had convinced myself I was doing better than ever in every area of my life.
Once I started to realize the severity of the situation I had gotten myself into, I went through the five stages of grief, which finally led to acceptance. The remainder of the free time that I had during COVID, I decided to use wisely, as I had originally anticipated on doing and reached out for help and entered Herren Wellness, my rehabilitation program.  Here I began to develop healthy habits and positive changes to my lifestyle were made: such as eating healthily, building healthy relationships with family and friends, and focusing on my studies. These habits which I hadn't prioritized had automatically started to change my life drastically. Little by little, my sobriety and good habits gave me gifts in life that I hadn't received when I was using pills, as well as using my time negatively.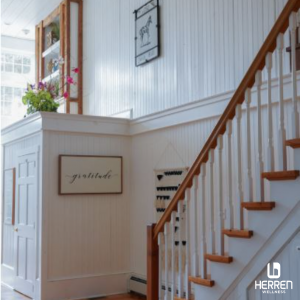 Resiliency is something I believe I have gained through the experience I had during the COVID-19 pandemic, as I would not be the person I am today without those dark times I went through. One important thing that I have started to do that has helped my recovery has been the activity of working out with a trainer, and friend, Nick, whom I met during my time at the Herren Wellness. Through our meetings three times a week, we use each other both for consistency and help in our lives. Not only do the workouts physically help me by the release of endorphins, but the conversations we share provide a solid structure in my life to know that I always have someone to lean on, as well as someone who can relate to my experience. Being so young and participating in recovery, never mind recovery during a pandemic, has caused me to create connections that I never would have before, which is one of the gifts I have gained and has influenced my resiliency.  
Emily is just one example of the many miracles we have witnessed at Herren Wellness, particularly with young adults during this tough time.  We have found that guests in this age group entering our program are in need of a supportive community and personalized care using both our clinical approach and holistic services.  When given time along with structure and support, we see these young people come out of isolation and flourish in our community with the tools of recovery.
No one should have to suffer alone, if you or anyone you love is in need of help please reach out to us, we are here.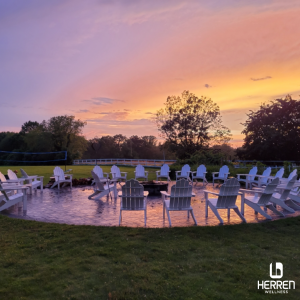 About Herren Wellness
Herren Wellness is a thriving community of people at all stages of their recovery journey. We introduce healthy habits and routines centered around emotional, physical, and spiritual wellness that provide a solid foundation for rediscovering your interests, experiencing joy in sobriety, and building structure and routine.
We provide several alumni support communities, including a weekly recovery support group, monthly alumni meeting, and online alumni community you can access anytime. Your connection to Herren Wellness doesn't end when your stay ends; we are there for you throughout your recovery journey.