Navigating a changing world to include social distancing, online meetings and quarantine due to the COVID-19 virus, for many may bring feelings of anxiety or isolation. For Chris Herren, founder of Herren Wellness; "I believe personally, for me, this time has strengthened my recovery."
How have the past few weeks impacted Herren Wellness? Its programs, meetings and community?
I consider myself very lucky and blessed to be part of Herren Wellness and a recovery community that I can meet with every day and talk recovery. I think we've all become much closer as a recovery community and we have a staff that is there for our guests in every aspect of their recovery while keeping everyone's health and safety a priority.
Over the past weeks our team has implemented a lot of team building techniques to bring the community closer together and become more self-reliant on each other. We've added a lot of activities, whether it's volleyball, spike ball, charades, recovery jeopardy, and more to keep it fun and light at times.
One of the silver linings during this time is the ability to attend online recovery meetings. Every night the guests participate in Herren Project's online recovery meeting. During the day the guests have joined other lunchtime groups as well. The Zoom meetings take some getting used to, but it also helps guests become accustomed to this format which helps everyone to stay connected after they leave for alumni meetings and other recovery support.
I met with the community just a few days ago, and I couldn't be prouder of the way they have handled this, the way they've been able to adjust, is very telling of how strong their recovery is at this time. This is a close community, and you don't see that everywhere. We pride ourselves on our culture and getting to know each other, but during a time like this it's on a whole different level.
I was expecting to have some percentage of the guests say they wanted to go home because of quarantine. I was expecting some peoples' addiction to work against them and give them a reason to get out of this recovery community, but not one person has. To me, that's special. The fact that they are so engaged with each other and know so much about what each person wants to do in the future, for me is incredibly inspirational.
How can the recovery community in general connect and draw strength from one another when they are unable to meet in person?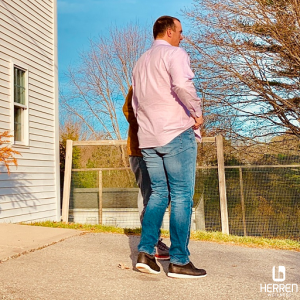 I think the phone is a huge resource – not just Zoom, etc. I was told early on in my own recovery to pick up the phone and make phone calls, to stay in contact throughout the day with other people in recovery, so that's a huge asset. People need to use technology now as well; we are very reliant on technology and thankfully now we can use it to stay connected. We tell our guests and alumni all the time how important it is to keep in contact with people in recovery and each other.
A lot about recovery has to do with perspective, and by staying in touch with others who are truly living in recovery is important because they will change our perspective. They will remind us of the other side. For me, rather than looking at what guests can't have right now, I look at how self-reliant they are becoming, how they are implementing new practices, learning to adjust – in ways they wouldn't have. Now everyone is having to find ways to adjust and I think it's strengthening their recovery, this time we are currently living in. I believe personally, for me, this time has strengthened my recovery.
Herren Wellness Guest and Alumni Support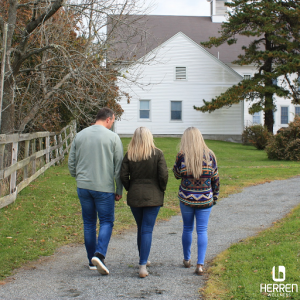 We are supporting our guests and our alumni community through this unprecedented time. Please refer to our online notice regarding COVID-19 for more information. If you are a Herren Wellness Alumni or family member and want to get more information about specific alumni services, including support, please contact brian@herrenwellness.com.
If you, or a loved one, are looking for help for substance use or mental wellness at any stage, please call our team at (844) 443-7736, email us at info@herrenwellness.com, or fill out a contact form. You are not alone.