Expanding access to holistic recovery in Washington, D.C., Virginia and the Mid-Atlantic Region.
Less than an hour from Washington, DC, Twin Oaks is situated on 50 private acres with stunning hilltop and lake views. Originally built in 1912, this home has hosted former U.S. Presidents, hunt balls, and historic social gatherings.
In fact, on one of the walls just inside the front door hangs a photo of past presidents taken at Twin Oaks.
Twin Oaks' natural beauty offers a tranquil, serene environment surrounded by nature and wildlife to nurture healing, provide ample opportunity for healthy indoor and outdoor recreation and is an ideal backdrop for building a solid foundation of recovery.
"You are less than an hour from Washington D.C. or the Shenandoah Valley where you can see some of the most incredible views in the National Park. There is something for everyone. From nature walks to deep history, this area has everything you could ask for when it comes to self-discovery and self-exploration.  It's possible to discover – or rediscover – what makes you grateful."

~ Alex Rosenberg, Program Director, Twin Oaks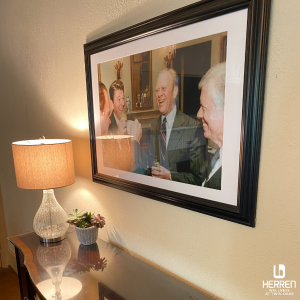 Offering 21 beds, each guest room is uniquely decorated, some with private bath and fireplaces. Twin Oaks offers a great room, tennis court, on-site gym facility with state-of-the-art exercise equipment, in-ground pool, and stone patio, along with walking trails throughout the property.
"It has always been important to me that Herren Wellness' activities mirror life. Not simply what life for our guests is like when they arrive, but what it will look like for them living a life of recovery and wellness. The programs and activities are vital. There are so many things we can do on the Twin Oaks campus and in the surrounding area to be part of the greater community, even during the pandemic. Hikes, runs, rock wall climbing, exploring – we want guests to experience the richness of life in recovery, and to see how they are growing and accomplishing amazing things as they rediscover their passions and their 'why'."

~ Chris Herren, Founder, Herren Wellness
The Recovery Community in Warrenton and Beyond
Herren Wellness received support in securing and preparing the center from the PATH Foundation, a private foundation headquartered in Warrenton. The PATH Foundation supports Fauquier, Rappahannock, and Northern Culpeper counties in Virginia and to date they have invested over $30 million in the community through grants, programs, and partnerships.
Through these programs and partnerships, the PATH Foundation works to strengthen the health and vitality of the community — work that aligns with the mission and values at Herren Wellness.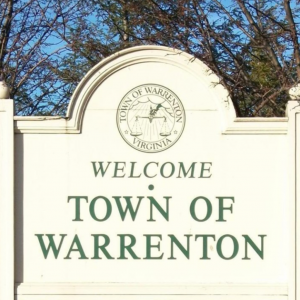 "We are really excited to work with the PATH Foundation and the recovery community here in Warrenton. There are so many recovery initiatives here, including a peer recovery center, and many people who are devoted to recovery. We are excited to expand upon the strong recovery base here and be of service to them as well."

~ Lori McCarthy, Executive Director, Herren Wellness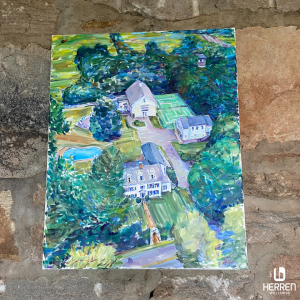 Culture, Connection, and Community
Herren Wellness' emphasis on holistic wellness and recovery is at the core of our mission. We know that a person's whole health – physically, emotionally, mentally, and spiritually – is vital to building a strong foundation for a meaningful recovery.
The same culture, community, and connection established at our Seekonk, MA campus will be present at Twin Oaks as well. A simple reminder of the Herren Wellness connection between campuses can be found on the wall in the great room, displaying a painting of Herren Wellness at Jacob Hill.
"Physical and emotional wellness have to work together for a sustainable recovery, and we are bringing the same vital core elements first established at our Seekonk location to Twin Oaks. Team members from the Seekonk campus came to Warrenton to help us get established, fell in love with the area, and are staying on to continue to build our Twin Oaks community."

~ Alex Rosenberg, Program Director, Twin Oaks
The word we most often hear from guests, family members, and alumni who describe the Herren Wellness culture is family. We already feel part of the culture and community here in Fauquier County and surrounding areas, and are excited to become an active, engaged part of the recovery community in Warrenton and beyond.
"As a former athlete I believe in culture. I believe in connection with others. There is a reason why I established that our team members don't wear uniforms; we're all in this together. The people we hire have the same belief and hope about recovery we do. They need to genuinely want to be part of someone's journey. Connection and culture start from the top; the same care, purpose, mission, and passion that went into our Seekonk, MA campus also went into establishing Twin Oaks."

~ Chris Herren, Founder, Herren Wellness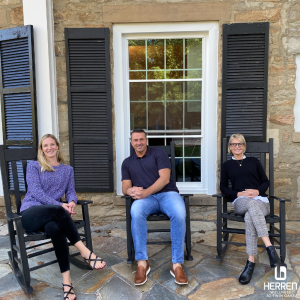 The Herren Wellness Difference
When you first walk into Herren Wellness, you know right away that we're different. The energy here is authentic, welcoming, supportive, and kind. We are all part of a unified and supportive community and we're here to help each other.
Every person is unique and complex, and as such, each person's recovery will be different. The challenges and opportunities each guest faces are also unique and a singular approach to recovery doesn't work for everyone. We personalize a recovery and wellness plan for each guest based on their own needs and circumstances.
If you, or a loved one, are looking for help, please call us at (844) 443-7736, email us at info@herrenwellness.com, or fill out a contact form. You are not alone.