Recovery is a powerful word.
Recovery means rising up and healing mind, body, and spirit. There are over 23 million Americans across the United States in recovery from substance use disorder and all around the world there are millions of people in recovery from trauma, dysfunction, disorder, and disease.
Recovery is also a sacred, personal word. While its intent is universal: healing, thriving, growing, and overcoming, what it means to people individually varies and is tied to their own personal journey.
As we celebrate recovery month, we wanted to take a closer look at the word "recovery" and what it means to our founder, Chris Herren, our Executive Director Lori McCarthy and the Herren Wellness family.
Our guests and alumni talk a lot about the power of connection within the Herren Wellness family and others living a life of recovery, and how it is in that connection that we support and comfort each other.
Recovery is connection: connection to self, to loved ones, and to each other.
What Recovery Means to Chris Herren
"What does the word recovery mean to me? Life, purpose, love, family, community. Recovery has given me everything I have ever wanted and needed in my life. It's the greatest gift I've been able to give myself and the people who love me. Recovery by far is my greatest accomplishment."

~ Chris Herren, Founder, Herren Wellness
What Recovery Means to Executive Director, Lori McCarthy:
"What does the word recovery mean to me? It's positive. It is something I am around every single day that I love. It is a part of my life. It is hope, joy, presence, showing up, accountability, it's wellness and it is a beautiful, beautiful thing."

~ Lori McCarthy, Executive Director, Herren Wellness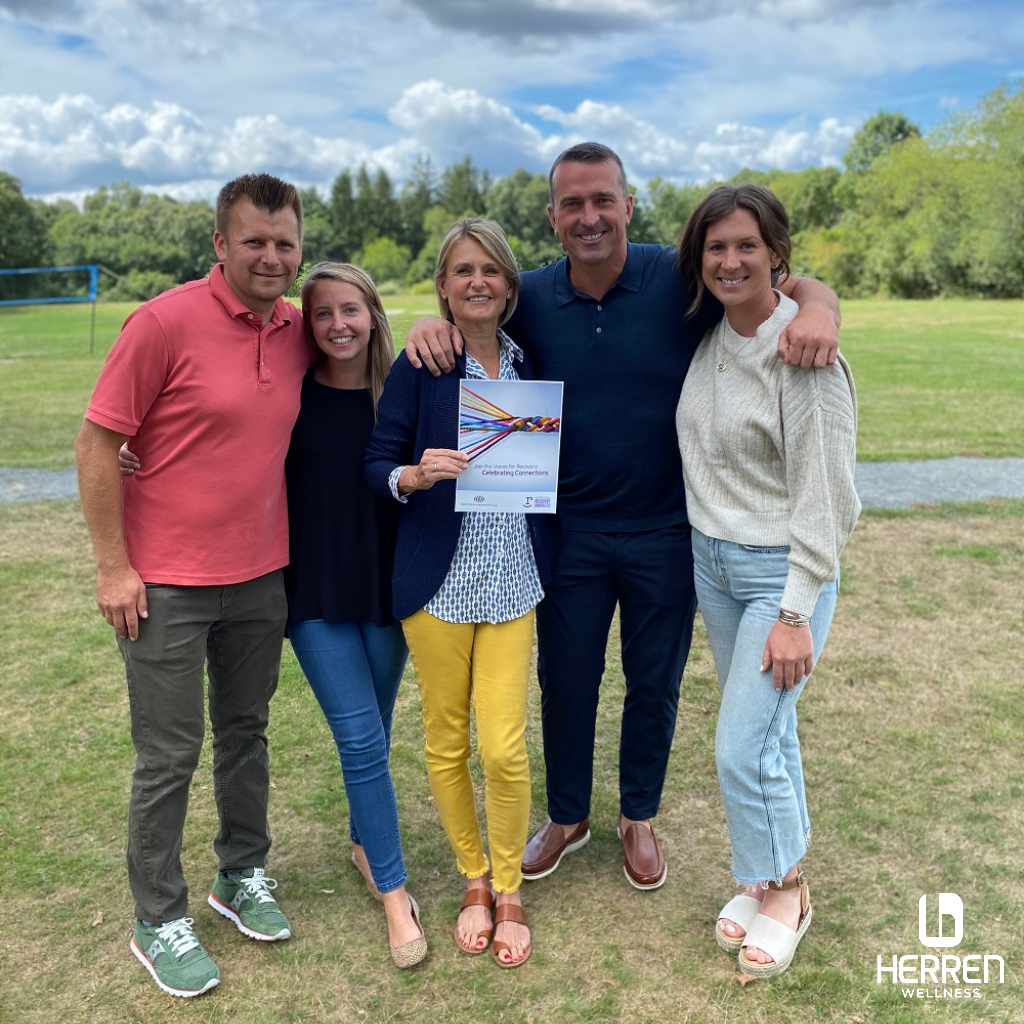 Recovery of Mind, Body, and Spirit
Recovery is holistic. It encompasses all aspects of physical, mental, emotional, and spiritual wellness.
When people in the Herren Wellness community speak about what recovery means to them, they talk about freedom, community, connection, love, and wellness. They talk about healing from the damage done by substance use, trauma, and relationships. They talk about the discovery, and re-discovery, of self.
To us, recovery is healing together, connections with others, and living a life of wellness, opportunity, and purpose.
About Herren Wellness
When you come here, you are immediately connected with a thriving community of people at all stages of their recovery journey. We introduce healthy habits and routines centered around emotional, physical, and spiritual wellness that provide a solid foundation for rediscovering your interests, experiencing joy in sobriety, and building structure and routine.
Your connection to Herren Wellness doesn't end when your stay ends; we are there for you throughout your recovery journey. We provide several alumni support communities, including a weekly recovery support group, monthly alumni meeting, and online alumni community you can access anytime.