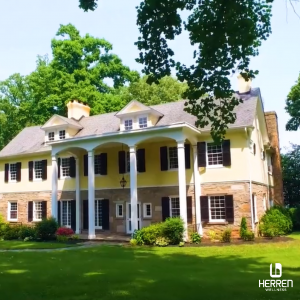 Herren Wellness is excited to become part of the Warrenton, VA community! Through a partnership with the PATH Foundation, we will be opening our Twin Oaks location this Fall.
About Warrenton, Virginia
Warrenton is the largest town in Fauquier County, a thriving community surrounded by idyllic countryside. Old Town Warrenton is full of historical architecture and rich in culture. Visitors love to take in the beautiful vistas at nearby Shenandoah National Park or walk the trails at Sky Meadows State Park.
Warrenton is located in the heart of Virginia's horse country. The area hosts some of the largest equestrian events in the country, as well as the nation's longest running horse show. For those who love the outdoors, it is the perfect setting for hiking, fishing, bicycling, and more.
A community that recognizes the importance of recovery and support services, Warrenton provides the perfect setting for guests to embrace a healthy and substance-free life.
Our Twin Oaks Location
Located just about an hour (47 miles) southwest of Washington, DC, Twin Oaks is an historic equestrian estate situated on 50 private acres with stunning hilltop and lake views. Originally built in 1912, this home has hosted former U.S. Presidents, Hunt Balls, and historic social gatherings.
Twin Oaks' natural beauty offers a serene, natural environment to promote healing, ample opportunity for healthy indoor and outdoor recreation, and provides the ideal backdrop for building a solid foundation of recovery.
Offering 21 beds, each guest room is uniquely decorated, some with private bath and fireplaces. Twin Oaks offers a great room, tennis court, on-site gym facility with state-of-the-art exercise equipment, in-ground pool and stone patio, along with walking trails throughout the property.
The original opening date of Spring 2020 was pushed back due to the COVID-19 pandemic and the Herren Wellness team hopes to be able to welcome their first guests in early Fall.
About the PATH Foundation
The PATH Foundation is a philanthropic charitable foundation that supports Fauquier, Rappahannock, and Northern Culpeper counties in Virginia. To date they have invested $30 million in the community through grants, programs, and partnerships.
Through these programs and partnerships, the PATH Foundation works to strengthen the health and vitality of the community — work that aligns with the mission and values at Herren Wellness.
The partnership between PATH and Herren Wellness "provides important local access to residential recovery, which speaks to two of our four focus areas — access to care and mental health." – Christy Connolly, PATH Foundation President and CEO.
About Herren Wellness
When you come here, you are immediately connected with a thriving community of people at all stages of their recovery journey. We introduce healthy habits and routines centered around emotional, physical, and spiritual wellness that provide a solid foundation for rediscovering your interests, experiencing joy in sobriety, and building structure and routine.
We provide several alumni support communities, including a weekly recovery support group, monthly alumni meeting, and online alumni community you can access anytime. Your connection to Herren Wellness doesn't end when your stay ends; we are there for you throughout your recovery journey.
If you, or a loved one, are looking for help, please call us at (844) 443-7736, email us at info@herrenwellness.com, or fill out a contact form. You are not alone.