Summer is a beautiful season with warm, sunny days, vacations, outside activities, beach fun, and more. We all look forward to time away from the daily grind and enjoying the gorgeous weather.
Summer is also a time when people in early recovery are prone to 'romanticizing' drinking and/or drug use and think they will not be able to have fun during the summer without substances.
The great news is that people in recovery know that summer fun is better sober. The ability to be fully present for all experiences, and even expand on the things they like to do, make summer more enjoyable than ever before.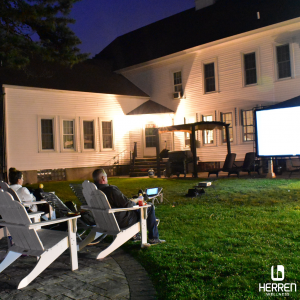 Prioritizing Recovery During the Summer Months
Prioritizing your recovery means paying attention to self-care, planning ahead, and staying connected to your recovery community; these things become even more vital during summer months. It is important to advocate for yourself and inform those around you what is acceptable to you and what isn't.
Stay mindful and be aware of your feelings; if your gut tells you that an event or gathering may not be safe for you, trust your instinct. Remember that it is okay to graciously decline invitations that feel like 'too much'. One of the greatest gifts of recovery is the freedom to choose what we want to do, and who we want to do things with!
Ways to Make the Most of Your Sober Summer
There are steps you can follow during summer months to protect your recovery, reduce anxiety about social events, AND have fun!
Plan Ahead: This is one of the most important things you can do to protect your recovery in the summer. Having a plan helps reduce anxiousness about socializing, and helps you navigate unanticipated challenges. Arrange your own transportation, whether you drive yourself or get a ride, so you can leave if things get tough. Bring a sober friend or trusted companion with you to events – you don't have to go it alone!
Think about what specifically makes you anxious and plan in advance so you aren't caught off guard. For example, if you are wondering what you will say if someone offers you a drink or a drug, plan in advance what you will say. Remember you don't owe anyone an explanation, but it is good to be ready with what you will say to ease your mind. Tell people in your sober network where you are and what you are doing, so you can be in touch with them by phone or text if you need to.
Stay Connected: For people in recovery, isolating is toxic, so it's important not to remove yourself from others because you are fearful or anxious. Staying connected with your recovery community is one of the most important things you can do. Let people know how you are feeling, and touch base with someone in recovery every day. A daily text or phone call with a sober buddy keeps them up-to-speed on your life and helps you stay out of your own head.
Fill Your Calendar: Socially distant doesn't have to mean no socializing! Plan things to do that are not centered around alcohol. Every time you have sober fun you are strengthening your recovery. Plan activities with sober and/or supportive friends and get book them in your calendar so you have things to look forward to. There are many things you can do that are socially distant and still tons of fun!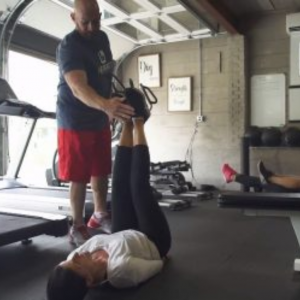 Start the Day off Right: One of the earliest gifts of recovery is the ability to wake up each morning refreshed, rested, and hangover-free! Enjoy this time and set a positive tone for each day with self-care and wellness. Get up at a regular time to avoid sleeping too much, and enjoy meditation, workout, mindful walk, or curl up with a good book and a cup of coffee. The important thing is to engage in fulfilling activities that promote wellness, enrich your spirit, and give you peace of mind.
Summer is a great time to be sober. We have the freedom to plan what we want to do, and to spend time – virtually or together (while being socially distant) – with sober and supportive friends. We get to be fully present for all the fun summer brings, and create a life centered around recovery and wellness.
Sober Summer Fun and Social Distancing
Social distancing due to COVID-19 adds another complicating element to sober summer fun. It has been challenging for everyone in recent months, and for people in recovery, it has meant finding new, innovative ways to stay connected to their sober network.
Technology provides many opportunities for people to attend recovery meetings online, Facetime with each other, and stay in touch regularly through phone, Zoom, and text. As we ease into this next phase of 'returning to normal' there is uncertainty about how it will look and what we will be comfortable with individually. Nobody knows for sure how it is all going to unfold, so it is important to keep close to your sober network every way you can as we move ahead.
Many states are allowing groups of 10 or less to gather by following the recommended guidelines of staying 6 feet or more apart, wearing a mask, and frequent hand washing. Talk to your sober and supportive friends about their comfort level with getting together and plan some fun activities to do outside! Meet up for some beach time, a walk in the woods, or a socially distant picnic. These are things that can be done safely, as many people feel more comfortable outdoors. Thankfully, summer weather is perfect for outdoor fun!
You can gather virtually with your recovery community as well; plan a regular group Zoom meeting 'check-in' with each other or start a daily gratitude texting group to remind each other of all the blessings recovery brings.
Here are some other fun, and socially distant, activities you can safely do with friends:
Throw a movie or series watching event through Netflix Party.
Start a book club and gather outside recognizing social distance guidelines or meet virtually every week. Make it more fun by asking everyone to share recipes for a favorite dessert or a favorite snack!
Take an online class with a friend. Sites like Brit + Co, SkillShare, CreativeLive, and Udemy are offering low cost (and sometimes free!), fun and creative classes that include things like cake decorating, flower arranging, photography, investing, and more!
Plan virtual wellness activities with friends! Through Facetime or Zoom, you can still have fun working out together, doing yoga, or other fun and healthy activities.
Host a virtual cook-off with friends! Pick a recipe each week and cook together over Zoom.
Organize a yoga session in the park, go for a run, take a hike in a state park while maintaining social distancing, or go for a bike ride. Find ways to fill your soul and prioritize your health at the same time.
Summer Fun at Herren Wellness
We love summer at Herren Wellness! For many of our guests, this is their first sober summer, and it's amazing to see everyone engage in sober summer fun together! We plan outdoor activities and events on campus like volleyball tournaments, tennis matches, basketball tournaments, and enjoy our outdoor pool and walking track. We host BBQs and gather around our fire pit on cooler summer evenings for movies and meetings. This summer we have planted a vegetable garden and look forward to harvesting fresh produce for our guests.
At Herren Wellness we help guests build the skills that are essential to a sustainable recovery, including mindfulness practices, self-care, and self-esteem skills, maintaining healthy relationships, and digging into the root causes of what led them to become dependent.
We guide guests on how to build upon the skills they already possess and help them discover their 'why', or what motivates them to maintain a life of wellness and recovery.
We also work with guests to create a meaningful and sustainable aftercare plan that includes healthy habits and routines that are meaningful to them. When you come to Herren Wellness, you become part of a vibrant and thriving community that doesn't end when your stay ends. You become part of the Herren Wellness family.