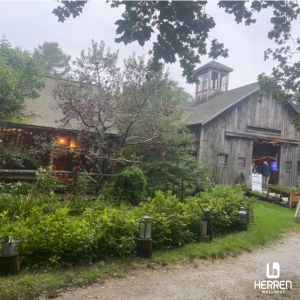 Recovery Rocks concert: National Recovery Month 2021
On September 9th Herren Wellness was honored to sponsor Recovery Rocks, a musical celebration of recovery.  Our community gathered to support South Shore Peer Recovery's largest annual fundraising initiative which was a success!
The theme for National Recovery Month 2021 is recovery is for EVERYONE: Every person, Every family, Every community, and the Recovery Rocks concert embodied this theme throughout the night.
Recovery Rocks is South Shore Peer Recovery's major annual fundraiser that brings together individuals and families in recovery, local musicians and the community to support the cause. A night of hope, community, connection and fun, Recovery Rocks has grown into a celebration of recovery.
Upon walking up to Recovery Rocks it felt different than a typical concert.  The twinkling lights illuminated the outside of a large barn with fresh pizzas being prepared outside and thrown into the wood fire oven.  The smiles on people's faces as we walked up the ramp matched the warmth of the interior of the barn.  Recovery Rock T Shirts were given out upon check in and many threw them right over their clothes and joined the spirit of the event.
Bands Border Road and Neighbor jammed for hours and people were gathered around small tables enjoying the music and the delicious food.  The most heartwarming was the group of children and adults gathered at the front dancing the night away.  The bands and South Shore Peer Recovery CEO John Kimmett said a few words which really spoke to the heart of the event: that recovery IS for everyone and especially for families.  John said that the joy of his career is watching recovery work in families and bringing families back together.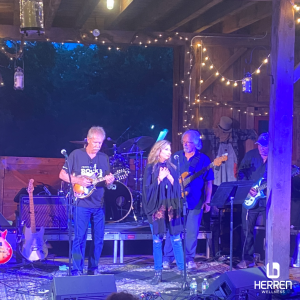 The night was capped with prizes which people were able to bid on ranging from Tom Brady signed photos to airpods.  Recovery Rocks was truly a special experience because of the purpose behind it.  We could tell that every person attending recovery Rocks was there with a heart for recovery and it was the main talking point when walking around the event.  The laughter and smiles continued as people departed and the sense of community was strong.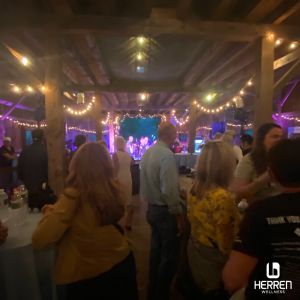 Herren Wellness was thrilled to be a sponsor of this special event Recovery Rocks.  The night was a celebration of the power of recovery in not just one life, but collectively.  Celebrating that recovery is for EVERYONE.
About Herren Wellness
At Herren Wellness we witness the healing power of recovery each day as we walk with guests on their journey. We understand that recovery takes time, that there is not one path to recovery and through community and positive connections that sustained recovery can be achieved.
When you come here, you are immediately connected with a thriving community of people at all stages of their recovery journey. We introduce healthy habits and routines centered around emotional, physical, and spiritual wellness that provide a solid foundation for rediscovering your interests, experiencing joy in sobriety, and building structure and routine.
We provide several alumni support communities, including a weekly recovery support group, monthly alumni meeting, and an online alumni community you can access anytime. Your connection to Herren Wellness doesn't end when your stay ends; we are there for you throughout your recovery journey.
If you, or a loved one are looking for help, please call us at (844) 443-7736 or email us at info@herrenwellness.com, or fill out a contact form. You are not alone.