March 5th, 2019 was the one year anniversary of the opening of Herren Wellness in Seekonk, MA! We are proud of our growth and accomplishments this first year, but what better way to celebrate our anniversary than with our former guests' own words about what their life is like in recovery.
"Our accomplishments belong to our guests and families, our amazing team and the Herren family."

~ Lori McCarthy, Executive Director, Herren Wellness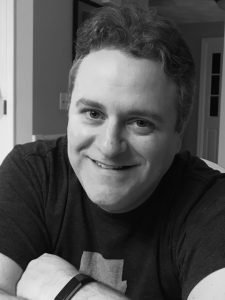 "My story starts out at the age of 18, when my father passed away my first day of college. I came home to attend the services, and then I went back to school. I was always taught that you pick yourself up, dust yourself off, and you move forward.
I had a very hard time processing my loss, and I was by myself with all these new people. I was grieving, and nobody had pulled me aside and said I should seek therapy and/or holistic approaches, so I went to a doctor with my symptoms of headaches, anxiety, and insomnia and he told me to try an anti-depressant that I would take once a day and that it would help my symptoms, so I agreed.
After this I thrived for 20 years, and I did all the things we 'should' do: I graduated from college with good grades, I got a good job, I worked my way up the corporate ladder, I had friends, I met my wife, I got married, we bought a house, we had kids, etc. And then one fateful day in 2015 my son, who was one-and-a-half years old at the time, almost died. He ate a pistachio nut and we didn't know he was severely allergic and went into very serious anaphylactic shock. It was the scariest thing I had ever experienced.
Following that I had a series of major panic attacks, and I had anxiety every day, so I went to a psychiatrist and explained that I was on this medication but getting all these breakthrough symptoms. I was told that the medication I was on was no longer working and that I should stop taking it. And, again, I had been taking it since I was 18 and the only thing my adult brain knew was this medication. So, you could argue that that chemical was kind of what made me, me.
I know now, in retrospect, that tapering off this drug too quickly sent me into severe withdrawal, and I experienced several serious withdrawal symptoms including severe insomnia, anxiety, tremors, hallucinations, extreme dizziness, loss of appetite, and more.
This is where my story really begins.
I began a long journey trying to figure out how to alleviate these worsening symptoms. This led to more medications, and more symptoms, and thing got progressively worse. After 18 months of struggling, I found myself unable to get out of bed and I just kept getting sicker and sicker. I had lost almost 50 lbs., and I was so weak I could barely climb a flight of stairs.
In March of 2018 I hit an all-time low. I was so sick I couldn't will myself out of bed. I started calling nursing homes and rehabs and detoxes to care for me, because I could no longer stay home, and it was getting really scary.
Nobody was able to help me. A facility that was qualified to address my particular situation didn't appear to exist, and I began to lose hope. I had discovered I was experiencing 'protracted withdrawal' symptoms, which can last for years, but I couldn't find a place that was equipped to help me.
I had heard through the grapevine about a new holistic wellness center in Seekonk, MA, so I called. It wasn't even officially open at the time, but Lori called me back and I explained to her all that was going on. Then Chris called me to see how he could help me, and it blew me away.  They invited my wife and I to tour Herren Wellness, and we met with Chris and Lori and talked about my whole history, and I couldn't believe it when they said they could help.
To this day I feel it literally saved my life.
I was utterly desperate. I honestly thought, prior to Herren Wellness, that I was a hopeless case. I used to pray at night to die and rid my wife and kids from having to deal with the burden that was me.
I agreed to stay at Herren Wellness and arrived there on March 23, 2018, so I was there near the very start of it all. I was so weak I practically fell in their front door. I will never forget that the first thing I was met with was a hug. Chris wrapped his arms around me and hugged me. I had never encountered this type of interest in my well-being, and I had never experienced the community I was a part of over the next 8 weeks.
From the minute I walked through those doors, I was welcomed with a type of love that I have never felt in my life.  I was welcomed like I was part of the family. It was nothing short of amazing that within a few days I started eating again, walking around again, socializing, and talking. I exercised. I met with Nick, who is the trainer there, and when I first met him, I was so weak, I couldn't walk a quarter of a mile on the treadmill. Nick encouraged me like nobody else. I started getting energy back, building muscle, sleeping. The chemical free-fall I was in started leveling out.
I showed up there with no voice inside me that said, "you're okay" or "you can", and no coping skills. I left there mentally and physically stronger than I've ever been. I left there with a family in Lori, Chris, all the guests, and the staff. I came home and reintegrated into my normal life of working again and being a husband and a Dad.
The work I did at Herren Wellness gave my family back the man that they lost.
So where am I today? As I talk to you, I still suffer with some symptoms namely memory loss, irritability, and ringing in the ears. Probably the most frustrating is that I still can't really drive due to the dizziness, and I work primarily from home.
But coming out of Herren Wellness I've been able to establish my own support community. As I embarked on this journey, I was told time and time again that I was broken, and now, thanks to Herren Wellness, I'm functioning. I'm eating, I'm sleeping, and I'm working. The understanding and trust in myself, and trust in the process of healing, was established at Herren Wellness.
Herren Wellness taught me how to be the most authentic version of myself, and really helped me process the things that were tamped down for 20 years.
Hopefully years down the road I can be thankful for all I've been through, because I feel like there's been a kind of rebirth – I'm experiencing emotions that I haven't experienced since I was 17 years old. It's wild. I'm experiencing life for what it is.
The tools to get well are inside all of us, and Herren Wellness helps you uncover them. If you put in the work, you will get out of it every bit you put in, and then some.
You'll also find out that there are people in the world who will love you just the way you are."
How Herren Wellness Can Help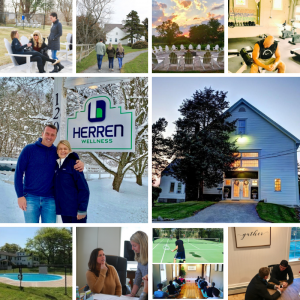 We understand that early recovery – from anything – is a difficult time full of a range of emotions. We work with guests to create a whole-health action management plan, allowing them to discover and explore many opportunities in recovery. We help foster healthy habits and routines, including nutrition, fitness, sleep hygiene, creative exercises, mindfulness practices, and group activities that allow guests to reconnect with the things they love or discover new interests.
We work with guests to create a meaningful and sustainable aftercare plan that includes healthy habits and routines that are meaningful to them. When you come to Herren Wellness, you become part of a vibrant and thriving community that doesn't end when your stay ends. You become part of the Herren Wellness family.