It's Nurse Appreciation Week, and while nurses have always dedicated their careers to improving and saving lives, there hasn't been a time in recent memory where their heroic efforts have been as vital to our collective health as they are in today's world.
Sarah Johnson, RN, is a Registered Nurse and independent consultant who specializes in holistic substance use recovery methods and strategies that enhance emotional, physical health and wellbeing. She works with Herren Wellness guests to address physical, emotional, and nutritional needs to support their individual path of wellness and recovery.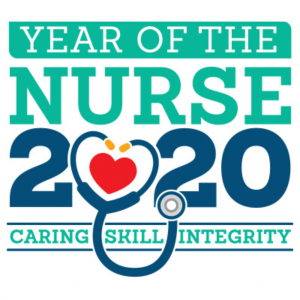 I wanted to be a nurse for as long as I can remember. Nursing is my 'why'. My purpose in life is to help people. Feeling sick makes people feel vulnerable, and it is a huge responsibility to care for people who do not feel good and who need support.
For me nursing is about listening to people and understanding everything I can about how they are feeling. I believe listening is one of the most important skills a nurse can have, because how can you effectively help someone without understanding how they feel both physically and emotionally? A caring nurse who takes time to understand a person's needs and goals can make a big difference, and I take that responsibility very seriously.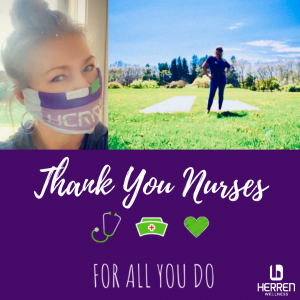 Herren Wellness's individualized approach to wellness and recovery is an amazing fit for my own approach to nursing, because of their emphasis on listening, understanding, and providing skills and resources that support each guest's unique emotional and physical health. From the moment a guest walks in the door, the whole team works together to create and implement goals, skills, and strategies that are both sustainable and rewarding.
Substance use depletes the body, mind, and spirit in many ways. In early recovery, most people have not prioritized wellness or self-care in a long time. My role at Herren Wellness is to be a support and resource for guests, who come to me asking for help with specific or general discomfort(s) with their emotional or physical health.
For example, they may be having trouble sleeping, or struggling with nausea, anxiety, or other ailments, and I share natural, holistic resources to help them grow stronger and healthier.
One of the most impactful resources we offer are vitamin infusions that are full of essential vitamins that many people in early recovery are lacking, like vitamin C, complex B vitamins, magnesium, and others.
When you provide your body with what it needs, it will use those resources to make you feel better right away. People report better sleep, more clarity, improved strength, energy, and increased awareness, providing them the best possible physical and mental foundation to do the important work needed to progress along their path of recovery.
The vitamin infusions complement the other healthy habits and skills our guests learn, like nutrition, hydration, and physical fitness.
I love witnessing guests become curious about wellness tools, resources, and skills. Wellness practices become something people want to do, rather than something they feel they have to do. This builds trust in the process and engrains healthy habits in their day-to-day lives at Herren Wellness and beyond.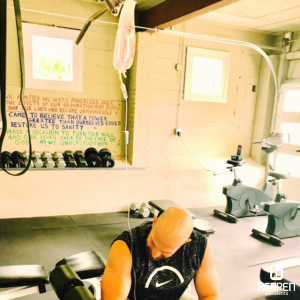 I believe that we cannot achieve overall wellness by working on the body and mind separately. The combination of vitamin infusions, herbal supplements, exercise, acupuncture, mindfulness skills, reiki, yoga, acupuncture, and massage all work together to truly heal the mind and the body.
When you replace the toxins substance use puts into the body with healthy habits it's like watering a wilting plant and watching it bloom. Our bodies will always seek harmony and balance if we put healthy things into it.
I love seeing the light coming back into a guest's eyes. It doesn't happen overnight. It takes work and dedication, but it always comes back when the mind and body heal together.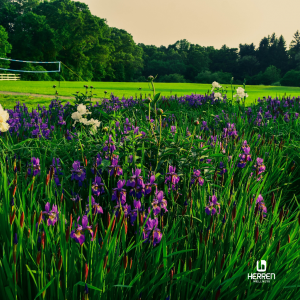 Herren Wellness Can Help
We help guests build the skills that are essential to a sustainable recovery, including mindfulness practices, self-care and self-esteem skills, maintaining healthy relationships, and digging into the root causes of what led them to become dependent. We guide guests on how to build upon the skills they already possess and help them discover their 'why', or what motivates them to maintain a life of wellness and recovery.
If you are a Herren Wellness Alumni or family member and want to get more information about specific alumni services, please contact brian@herrenwellness.com.