This year marks the 10th anniversary of National Drug and Alcohol Facts Week, which is an annual health observance week from the National Institute on Drug Abuse (NIDA) to connect teens with scientists to answer questions and provide scientific, accessible, and accurate information about drugs and alcohol to adolescents around the world.
Scientifically based tools (like a 'drug and alcohol IQ challenge'), booklets, toolkits, and a Chat day help adolescents understand the science behind substance use and the dangerous impact drugs and alcohol can have on the developing brain.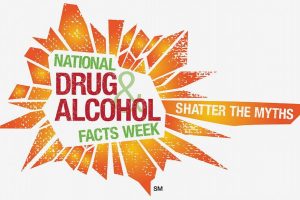 Raising Awareness, Education, and Reducing Stigma
At Herren Wellness we are passionate about educating individuals and families about both substance use disorder (SUD) and recovery to increase prevention and raise awareness. Providing families with accurate, scientifically based information, including ways the adolescent developing brain is at unique risk, is an essential element of prevention and reducing the perceived stigma around SUD. NDAFW is a great way to access scientifically based tools, games, challenges and information.
Through research we know that individuals who grow up in a family where SUD is present are at significantly higher risk (as much as 50%) to develop SUDs due to genetic and environmental factors. Just as SUD is a progressive disease that can have a detrimental effect on families from generation to generation, the opposite is also true. Children with a parent (or parents) in recovery are more likely to talk to them about drug and alcohol use, ask questions, and have less fear of the perceived stigma around SUD.
When families learn and share information about drug and alcohol use and engage in open, honest, and nonjudgmental conversations with each other the entire family learns about important risk factors; empowering positive decision making and embracing a life of wellness.
Family Services at Herren Wellness
We encourage and support active family involvement both during a loved one's stay and beyond. Our Family Support team, led by Co-Founder Heather Herren, provides resources, assistance, and support to loved ones to help the entire family heal and recover together.
When a loved one is in recovery, there are many ways family members can be helpful and supportive. If you, or a loved one, are looking for help, please call us at (844) 443-7736, email us at info@herrenwellness.com, or fill out a contact form. You are not alone.