Meet The Team: Welcome Emily McEnroe
At Herren Wellness culture is what makes this place truly special.  The people who work here embody what recovery is; to heal together through shared experience and support.  Our founders Chris and Heather Herren employ those whose heart is in the game of personal growth, and oftentimes employees are in recovery themselves.  This dynamic creates a special bond between the guests and staff where there is true understanding and immediate connection.
This month we have had the pleasure of welcoming Emily M to the Herren Wellness team as a Wellness Associate.  It is hard to tell Emily is new to the role because she fits into our community seamlessly and has the unique opportunity to work with her older brother Kevin McEnroe (Recovery Coach).  
This week we catch up with Emily and get a deeper look into her story and how her path has led to Herren Wellness.
What has brought you to Herren Wellness?
 I am so grateful to say I have 623 days of sobriety which is one year 8 months and fourteen days after a long road getting here. I grew up around a lot of substance abuse, and it was all I ever knew until not too long ago. Functioning became only doable with substances pumping through my bloodstream, and towards the end became an all-day everyday experience. Drinking was my main foe, as were other pills and powders. Anything that got me outside of me. Growing up, I've always compared myself to my family and their use which ended up getting me into a lot of trouble. I thought because I wasn't as bad of an addict, that I was remiss from any repercussions. Denial played a big part in my story for some time, as did alcohol and drugs robbed me from of much of my life from so many experiences, family members, and friends. It took me outside of myself, who I am, and became the only coping mechanism I knew. After seeing what my addiction did to those around me I cared about, I started to realize on a different level how bad off I was. The inner monologue in my head went from whispering, to speaking, to screaming to stop drinking, until no amount of anything could quiet this. I came into the rooms crawling on my hands and knees after a night of drinking and driving, which was not uncommon for me especially towards the end. I woke up in a daze, feeling sick, not knowing where I had parked the night before. I FaceTimed my mom and told her I felt I was battling myself. This was the first time I voiced this out loud and though it was scary, a lot of relief came with this. I went to therapy that next day and also voiced to her for the first time that day.  With the support and lack of judgment I felt from her and my mom I was able to vocalize that I felt I had a problem and needed help. That night I went to my first meeting and my mind was completely blown. My problems were miniscule compared to what I heard. Even amidst the haze I was in, the love and magic in this room that night was big and real. The hugs and laughter palpable, and helped me to feel safe embarking on this journey slowly, one small step at a time. I threw myself into my recovery going to three meetings a day, speaking when I didn't want to, listening, staying curious, and slowly starting to open up and chip away at the walls and layers I had created to protect myself. With time I realized that though these defenses had served me at times, that I no longer needed them to survive. I learned about myself, who I really was, who I had lost, and started to change. To feel different. Better. I have had hard days, but haven't looked back since, and don't plan too. I try not to overthink it too much. AA saved my life and for that I will be forever grateful at the beautiful life I lead today clear and present experiencing life on life's terms.
What is the best advice you have received in recovery?
To listen. Stay curious. Always be open minded and know that I am not the center of the universe. To stay present. Teachable. To ask for help. Share when I don't want to. Speak up when I'm scared, and realize that I no longer have to keep anything in anymore. To go to meetings. Give back. Do the steps. Stay in the middle. To simplify, easy does it. Listen to my body and mind and what it needs on a given day. To rest. Not overdo it. Stay willing. Keep growing, and keep going.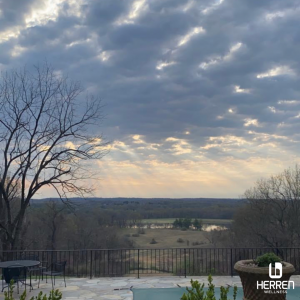 Have there been unexpected challenges in recovery and how have you overcome them?
During this unprecedented year I experienced a significant trauma in my life. I am happy to say that with the support of the program, of Kevin, and everyone in my life I was able to walk through it and learn what it truly means to be carried in the program. Until this, I would hear slogans used in the rooms, but never understood what some of them meant. This gave me hope that no matter what I am here to stay. During this time, I dug deep. When I started to have feelings of wanting to get outside myself, to recognize these behaviors, and stay in the middle of the herd more deeply. I dug deeper into my program, shared as much as possible, and kept reaching out to remind myself I am never alone today. To breathe through moments and let my feet come up to meet me. That in these small moments, recognize that everything was okay, everything was manageable.
What is your role at Herren Wellness and how has the community welcomed you?
 To have the privilege of working at Herren Wellness with my older brother Kevin is beyond anything I could have ever imagined for myself. It is fulfilling, deep, beautiful work, where I have the opportunity of seeing the light come on in people's eyes. It is work I wouldn't change for the world, that gives me pride in myself and where I'm going and fills my heart up a bit more each day. I am beyond grateful to be part of this family. I am a Wellness Associate here and find it to be the most deeply rewarding work I have ever done. The community has welcomed me with open arms and allowed me to connect with the women here deeply. I have gotten the privilege to lead groups, share my experiences, and be a sounding board for these incredible women. I am just another woman who has walked through experiences that I hope can benefit those around me. I find that the love here at Herren Wellness is unlike I have ever seen before. Everyone who works here cares so deeply for the guests and just wants the best for each person that walks through these doors. The family I have made here is one I have continued to learn from and will cherish for years to come.
Emily brings to Herren Wellness invaluable life experience and love for her recovery.  Her passion is palpable when she shares her insights with guests that strike a chord and when her laugh fills the room.  She is genuine and a breath of fresh air to the community, we are so grateful to have her on the Herren Wellness team.
Emily will be transitioning from our Massachusetts location to Herren Wellness Twin Oaks in Virginia.  Our 21 bed facility is located less than an hour from Washington DC, and is situated on 50 acres of private land.  A picturesque and historic backdrop for a journey in recovery Twin Oaks offers a great room, tennis court, on-site gym facility with state-of-the-art exercise equipment, in-ground pool, stone patio, along with walking trails throughout the property.  Emily will join the mission of our current team at Twin Oaks to expand the access to holistic recovery, and promote the culture that makes Herren Wellness so special.
About Herren Wellness
When you come here, you are immediately connected with a thriving community of people at all stages of their recovery journey. We introduce healthy habits and routines centered around emotional, physical, and spiritual wellness that provide a solid foundation for rediscovering your interests, experiencing joy in sobriety, and building structure and routine.
We provide several alumni support communities, including a weekly recovery support group, monthly alumni meeting, and online alumni community you can access anytime. Your connection to Herren Wellness doesn't end when your stay ends; we are there for you throughout your recovery journey.
If you, or a loved one, are looking for help, please call us at (844) 443-7736, email us at info@herrenwellness.com, or fill out a contact form. You are not alone.