What makes Herren Wellness a truly special place is the team assembled to walk with guests on their journey to recovery.  Many of us have walked the path ourselves, and we can intimately relate to the experience our guests go through.
Sonia Evers joined the Herren Wellness team as a Life Coach at our Twin Oaks location.  Sonia knew that Twin Oaks was the place for her during the interview process where she learned that she could fully embody her own recovery when working with guests.  She realized that the position was a special opportunity for her to develop her career while also being true to herself.
This week we sat down with Sonia to learn more about her recovery journey and the special community at Twin Oaks in Virginia.
How Did You Find Herren Wellness?
I found Herren Wellness while doing a job search. I was working for my professor part time doing group therapy for clients with DUIs, and I was truly missing the aspect of working with those struggling with their substance use. I knew that was where I wanted to end up eventually but wasn't finding a lot of treatment centers in our area that offered the holistic experience. I remember reading Basketball Junkie and Fall River Dreams when I was in treatment, so to find a position available at the new Herren Wellness facility in Virginia was very exciting to me. Being an "addict" or "alcoholic" has such a stigma to it, enough so that other treatment facilities don't encourage self-disclosure. Knowing Chris Herren's story, (and learning of other staff member's recovery in my interview), I was told I could fully embrace and be proud of mine. I knew in that moment I had found the place I was meant to be, I had found my lifelong career.
What is Your Recovery Story?
My recovery story began when I was really struggling with big changes in my life, leaving the job I knew for the last decade, moving away from my parents, and starting a family. I felt lost and out of control and the only thing that brought me comfort became the thing that almost killed me. I fell deeper and deeper into addiction and started watching everything I love slip away through my fingertips.
I made several attempts to get clean and sober, but I couldn't seem to get longer than 30-40 days at a time without relapse. I finally decided long term treatment further away from home was what I needed. I spent almost a year in treatment all the way out in California, it was tough at times, but I knew I was doing the right thing for myself so I could get back to who I was and be the best mother I knew I could be. I was still faced with challenges in early sobriety, but with help, I was able to get back all of the things I thought I had lost. A couple of years later I decided I wanted to give back what I had learned, and went back to school to become a Certified Substance Abuse Counselor. It was the best decision I ever made.
I learned I am not defined by my past, but by what I choose to do with the lessons I have learned. I went from a career in Photography to being lucky enough to help others through their recovery journey, all because of my own struggles with addiction. Watching others come in broken and lost, to seeing them complete the program and leave with hope brings so much fulfillment to my life. I have embraced my past and I am truly grateful for it, because it got me where I am today. Now I can also set a good example for my daughter and show her what a beautiful life in recovery can be.
What Experience Do You Bring Both Professionally and Personally to Your Role as Life Coach?
Professionally, I hold a Certification in Substance Abuse Counseling, and hope to continue pursuing a Masters in the years to come. I also hold a seat on the Board of Advisors for the Human Services Program at Northern Virginia Community College. Personally, however, I don't believe books hold all the answers. My history, the lessons I've learned from others in the field, and most importantly, the value of hearing and understanding each story… Everyday is priceless. I have learned that every story is different but the goal is the same.
How Would you Describe the Community at Twin Oaks?
The community at Twin Oaks is truly an amazing group of people, including the staff. There is no way to describe the community without including the caring, devoted individuals working with the guests on a daily basis. The staff cares so much about each person's recovery and well-being, and that is demonstrated by the level of dedication, commitment, and communication. Because of that, our guests feel seen, heard, valued, and loved. We have so many different people from all walks of life, who come together for one goal: recovery. It doesn't matter where you come from, who your family is, how old you are, or what you struggle with, we are all here to support each other and find happiness and fulfillment in our lives. Our guests feel safe because they grow together, encourage each other, and support one another. We recover together.
What is the Best Advice You Would Give to Someone Starting on Their Recovery Journey?
The best advice I can give someone starting their recovery journey is to understand that their mistakes don't define them, and the comeback is always greater than the setback. Everyone loves a good redemption story. No matter where we came from, what we do moving forward is what matters the most. We are deserving of a healthy, happy life, and with honesty, open-mindedness, and willingness we can begin to write the next chapter of our lives.
Through a partnership with the PATH foundation, Herren Wellness Twin Oaks opened in November of 2020.  Located 47 miles southwest of Washington, DC, Twin Oaks is a historic equestrian estate situated on 50 private acres with stunning hilltop, lake and distant views.  The property offers top amenities and has an ideal atmosphere for peace and serenity.  While our property is idyllic, the experience for our guests is most important, which is why much care is taken in assembling our team.  A special relationship is developed between Life Coach and guest during their time at Herren Wellness, the one on one work and also the work with guests' families creates a trusting and strong bond.  Sonia has been able to jump into this important role and embody what we strive for in our team: support, experience, and a heart for recovery.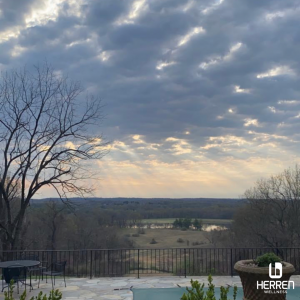 About Herren Wellness
When you come here, you are immediately connected with a thriving community of people at all stages of their recovery journey. We introduce healthy habits and routines centered around emotional, physical, and spiritual wellness that provide a solid foundation for rediscovering your interests, experiencing joy in sobriety, and building structure and routine.
We provide several alumni support communities, including a weekly recovery support group, monthly alumni meeting, and online alumni community you can access anytime. Your connection to Herren Wellness doesn't end when your stay ends; we are there for you throughout your recovery journey.
If you, or a loved one, are looking for help, please call us at (844) 443-7736, email us at info@herrenwellness.com, or fill out a contact form. You are not alone.