Meet the Team: Matthew Fanning
At Herren Wellness our staff set the tone for the loving community experienced when guests walk through the doors.  With the one year anniversary of Herren Wellness Twin Oaks approaching, there have been exciting additions to the team including Wellness Associate Matthew Fanning.
A chance encounter with our founder Chris Herren in Warrenton, VA set forth a chain of events which led Matthew to Twin Oaks and a career switch to work in recovery.  Matthew now works with our guests and shares his experience in long term recovery and joins in the hope of new beginnings.
This week we catch up with Matthew and hear about his experience so far on the Herren Wellness team.
How did you find Herren Wellness?
I was familiar with Herren Wellness and I always said I would love to find a way in and try and find an opportunity to work there. I found this position at Herren Wellness in a completely unexpected situation. I didn't go through Herren Wellness to get sober. I grew up a huge Boston Celtics fan and was very familiar with Chris Herren and his story, and like so many others, his story was one of the stories that played a part and helped me not just get sober, but stay sober. I was working in Warrenton, and I should have already left work but I was still there, and I happened to look up and Chris was walking across the front of where I was working. I stopped what I was doing and walked out and yelled his name out. He walked over to me and I just thanked him for his sobriety and thanked him for playing a part in my sobriety. We talked for a few moments. He told me about Twin Oaks, which I had just noticed where the entrance was a week prior, and at the end of the conversation he told me to come visit the next day. I came up the next day and met the staff and several days later Chris called and offered me a position with Herren Wellness at Twin Oaks.
 What Experience do you bring both professionally and personally to your role as Wellness Associate?
On a professional level, this is my first time working in this setting, but I am looking forward to bringing my personal experiences and strengths to the table, and also looking forward to continually learning in this role. In turn, I hope to continue to do my best in showing others how to find peace and happiness in long term sobriety.
I have what feels like a lifetime of experience on a personal level. I have struggled with substance abuse since I was 18 years old. Repeatedly, it took everything good in my life. Ruined relationships, lost careers, lost self worth. Anything good in my life, outside of my life itself, my addiction took and at the end I was trying for it to take my life as well. I attempted to get sober multiple times in my life and was even sober for several years, but because I refused to take suggestions, talk about how I was feeling, and do the work, I simply, without fail, always turned back to drugs and alcohol. Finally, just over 6 years ago, when I was out of gifts, jobless, practically homeless, with nothing, I asked for help and was given a gift to go to rehab. Since being given that gift and asking for help, I haven't found a reason to get high or drink since. I still ask for help and I've only learned to stay sober with the help of other people. I have learned to stay vulnerable, be honest, help others, and have empathy. None of which I knew how before sobriety.  So on a personal level I can relate. I can relate to the pain, to the hurt, to the feelings, I can relate to loss, to feeling lost, to feeling broken. What I think I can bring to the table on a personal level is not just relations, but also hope. I've realized that even though our backgrounds may be different, we have a way to relate and through that relation, we get through things together and we recover together.
What is the best advice you have received in recovery? 
 The best advice I have received are several things.
 I was told not just to learn to get vulnerable and spiritual, but to stay vulnerable and spiritual. To forgive myself and learn to forgive others. I was told to trust God, clean house and when all else fails, help someone else.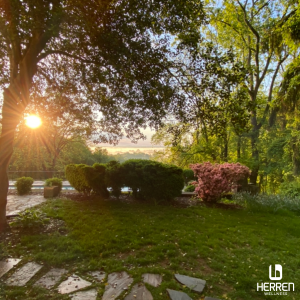 How would you describe the community at Twin Oaks?
 The word I would use is family. It's very cohesive and unconditional. You can tell the staff cares so deeply for everyone that walks through those doors, no matter what condition they are in when they first arrive. I have seen, and blessed to be part of a place where people truly care and want to help people learn to love themselves again.
What does Herren Wellness mean to you?
 To me, it means a place that we can meet as a community. A community of like-minded people, looking to work together to figure out how to navigate through life sober. Herren Wellness means to me a safe place where you are met where you are, and loved on, until and after you can learn to love yourself again.
Herren Wellness Twin Oaks opened its doors in November of 2020.  Situated on 50 private acres with lake and sprawling hilltop views, Twin Oaks offers 21 beds, each uniquely decorated, some with private bath and fireplaces. Twin Oaks offers a great room, tennis court, on-site gym facility with state-of-the-art exercise equipment, in-ground pool, and stone patio, along with walking trails throughout the property.  
Along with the beautiful surroundings, Herren Wellness Twin Oaks provides guests with holistic recovery services to treat emotional health, alcohol and substance use at any stage.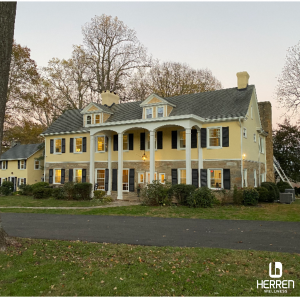 At Twin Oaks, replicating the culture and community of our Massachusetts location, Jacob Hill, is achieved through bringing on team members who embody what Herren Wellness means: community, love, family, and recovery.
We are grateful for Matthew's chance encounter with Chris Herren, which gave him the opportunity to join the team at Herren Wellness Twin Oaks, and help spread the message of recovery and hope.
About Herren Wellness
Herren Wellness is a thriving community of people at all stages of their recovery journey. We introduce healthy habits and routines centered around emotional, physical, and spiritual wellness that provide a solid foundation for rediscovering your interests, experiencing joy in sobriety, and building structure and routine.
We provide several alumni support communities, including a weekly recovery support group, monthly alumni meeting, and online alumni community you can access anytime. Your connection to Herren Wellness doesn't end when your stay ends; we are there for you throughout your recovery journey.
If you, or a loved one, are looking for help, please call us at (844) 443-7736, email us at info@herrenwellness.com, or fill out a contact form. You are not alone.