Emily Bontemps is a Life Coach at Herren Wellness who works one-on-one with the guests and their support system. She is a valued part of our mission and our team.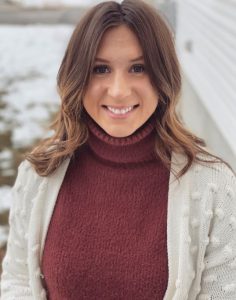 When I started here I immediately fell in love with this place. I was amazed at how welcoming everyone was here, and how instantly people made me feel part of the family.
I'm able to support someone who is going through probably one of the hardest times of their life, and what I didn't expect before coming here was how much I would get out this experience as well. It's very intensive, but it is a privilege and blessing to talk with guests, be real, hear what they've gone through, listen, and not have there be any shame or punishment. It's such a powerful message of hope that there is healing on the other side of substance use.
It's a "we" place. We have so many hands in the mix here, and we know that we're all in it together. This journey that we are all walking, is not meant to be done alone. Many people try to do it alone for a long time, and it doesn't work.
I love seeing the relationships that are healed, the lost relationships that are found, and the broken relationships that are mended. When I get a message on my phone from a former guest and it's a picture of her putting her daughter on the bus for the first time in years, it brings hope that in recovery anything is possible.
When I see the brokenness of people who come in here because of the relationships that are damaged, and then see their family members come here, spend time here, and enjoy time together, it is so rewarding. I am blessed to witness the beauty of recovery.
We aren't just healing individuals – we're helping to mend broken families. The entire family walks through this process. That's what is so beautiful about this community; it's not about individuals, it's about everyone.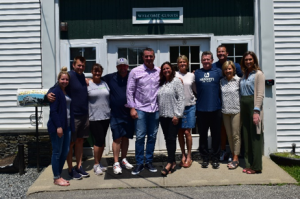 We have an alumni group that meets on Wednesday nights, and I love to see our former guests coming back to meet with each other to share about their recovery. We have many guests who have stayed connected and have shared their message of hope with our current guests. I believe this is what makes our community at Herren Wellness so special and unique.
I would tell someone thinking about coming to Herren Wellness that this is a safe place and recommend they come to take a tour and see for themselves. You need to take the jump at some point if you want to get well. There is so much that can hold you back, but nothing changes if nothing changes. If you come here and witness the energy and love at Herren Wellness, you can't help but see what makes us so special.
People are real here. They are honest and transparent. Everyone in the room – staff and guests alike – we all know what it's like to struggle, we've all had feelings we need to work through. Everyone here feels what a safe environment it is, and everyone knows they can talk about anything and be understood.
I get so excited when I tell people about what I do. This is not just a job for me. I get to walk alongside people in their journey in life, and that is a blessing. The beauty that comes from this process is a miracle. It's life-changing – not just for the guests, but for me and all the staff as well.
Herren Wellness Can Help
We help guests build the skills that are essential to a sustainable recovery, including mindfulness practices, self-care and self-esteem skills, maintaining healthy relationships, and digging into the root causes of what led them to become dependent. We guide guests on how to build upon the skills they already possess and help them discover their 'why', or what motivates them to maintain a life of wellness and recovery.
If you, or a loved one, are looking for help, please call us at (844) 443-7736, email us at info@herrenwellness.com, or fill out a contact form. You are not alone.