Alex is a licensed social worker with years of experience in the mental health and substance use disorder field. She will eventually transition full-time to our Warrenton, VA campus. In the interim she will be spending time in both MA and VA! Please join us in welcoming her to the Herren Wellness family!
I have been in recovery since 2009. I was 24 when I got sober, and for me living in recovery brought a lot of clarity and certainty about what it is I want to do with my life.
I have learned how to listen, stay open, and let go of people, places, and things that are out of my control. It took some time, but I don't regret the things that happened in my past – even (or especially) the difficult things – because without them I wouldn't be where I am today.
Once I finished graduate school and received my LICSW, I began working at a recovery program in Massachusetts. I knew I had found my calling.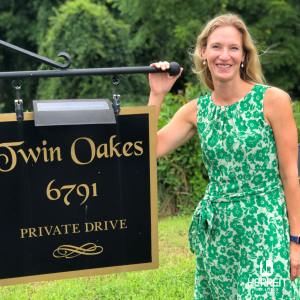 I heard about Herren Wellness through a friend who also knows Lori McCarthy, and I had the opportunity to go visit their Massachusetts campus. I wasn't aware of it at the time, but I was there on a day Chris was celebrating his sobriety anniversary with the whole community. So many people I know from the field of recovery were there, along with guests, Herren Wellness team members, and alumni.
It was a powerful first introduction to the Herren family.
For me, the pandemic has, like it has for so many, presented unforeseen challenges and opportunities. I have learned that when I feel uncomfortable it's a chance to learn and grow. I had previously talked with Herren Wellness about eventually becoming part of their team, and after Coronavirus hit, I realized that I was ready for a new opportunity and it was time to make some changes.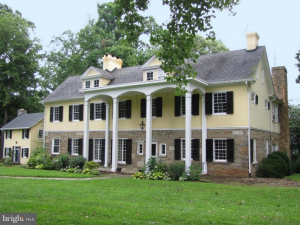 The timing ended up working out perfectly; it was just as Herren Wellness was starting to look at key team members for the Virginia location, so I put my house in Massachusetts on the market and decided to move to Virginia and make a change. This all came together exactly the way it was meant to, and my role is to embrace it.
From my first visit to Herren Wellness, I felt how it's such a healthy, kind, open, and loving environment. It's hard to put into words what it feels like; the energy there is powerful. Everyone is so open, and you feel how much the guests and team members care about each other.
People are so real there. You can be who you are, and the only expectation people have of you is to be your authentic self.
It's amazing to see guests at Herren Wellness form genuine connections with the staff and realize what it feels like to have people show up for you no matter what. When people are using substances, at any level, they are hiding from themselves and others and they lose the ability to connect genuinely and authentically.
The process of self-discovery is, to me, what recovery is all about. It's a process of finding yourself again and figuring out who you really are without all the ways you have masked yourself in the past. It's so much more than stopping the use of a substance. It's a return to self.
When you are surrounded by people who are living a healthy life in recovery, you want it for yourself, too. Even those who are struggling are striving towards a healthy, authentic, and meaningful way of life.
Herren Wellness helps people become their best self, and I love their unique approach to keeping the community together even past when guests are staying there, like bringing alumni back to inspire and help those who are just beginning and keeping their doors open to any former guest who needs help.
That's what recovery is: showing up for each other, always.
We are all searching for connection, belonging, and meaning. When you realize you can find all these things in recovery, with people who understand and only want to support you, it is life changing.
I'm honored and excited to be part of it.
About Herren Wellness
When you come here, you are immediately connected with a thriving community of people at all stages of their recovery journey. We introduce healthy habits and routines centered around emotional, physical, and spiritual wellness that provide a solid foundation for rediscovering your interests, experiencing joy in sobriety, and building structure and routine.
We provide several alumni support communities, including a weekly recovery support group, monthly alumni meeting, and online alumni community you can access anytime. Your connection to Herren Wellness doesn't end when your stay ends; we are there for you throughout your recovery journey.
If you, or a loved one, are looking for help, please call us at (844) 443-7736, email us at info@herrenwellness.com, or fill out a contact form. You are not alone.