Meet Norah Benincasa! Norah is a new member of our Family Support team providing resources, assistance, and support to loved ones and family members of our guests. Norah brings vast personal and professional experience to our team in the areas of family counseling, substance use disorder, nutrition, and wellness, and has her master's degree in Social Work with a specialty in Children and Family Services. Norah knows first-hand the importance of family in the recovery process and has counseled, educated and comforted those in need.
Herren Wellness is absolutely the place I am meant to be. I believe it's the culmination of my life story and life experiences. I have always had a heart for the person who feels alone and misunderstood. Early on I knew I was going to be in a helping field and would attend Boston College for both my education and social work degrees.
I began my career working in Special Education. While I loved my students and teaching, I remember feeling confused and angry with the system as to why children with unique challenges would be kept separate from more typical students while at school.
These feelings of frustration would lead me to seek greater understanding and a deeper knowledge for those that live with learning, behavioral and emotional differences.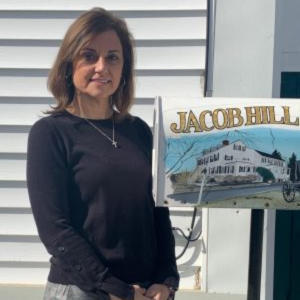 I didn't have a language for this at the time, but Herren Wellness has the recipe. Humans flourish as a result of others listening, connecting, validating, affirming, respecting, celebrating honesty, and instilling hope with warmth and love.
I would eventually come to understand the compassion found at Herren Wellness was the thing that my own personal battle had been missing. In my teens and 20's my battle was an eating disorder, but I had been raised to believe addiction and other mental health afflictions were caused by a lack of will power. I grew up putting a lot of pressure on myself to be perfect.
It was a lonely time for me, keeping it all a big secret. The shame of walking around with secrets was truly distressing and no way to live. I knew that no one in my family knew how to support me in finding help.
Ever resourceful, I would be fortunate enough to find help on my own at Boston College with a wonderful counselor who would ultimately save my life. It was the scariest thing I had ever done. The experience of being so vulnerable and honest is what led to my recovery.
I made a promise to myself that I would surround myself with people who valued honesty, and that I would dedicate myself to helping others find the freedom and self-love that vulnerability gives birth to.
Three years ago, my 20-year old son died of a heroin overdose. He was a smart kid, an athlete, had a steady girlfriend, and none of us knew he was involved in hard drugs. I found out he started using heroin in February 2016 and he died in October 2016. There is no worse tragedy than when a parent loses a child.
He had willingly gone to treatment for 10 weeks, but our family was not encouraged to be involved. When he left treatment, I didn't know that coming home wasn't the best idea for him because nobody there taught me that was a precarious time. There wasn't a plan. He passed away three weeks after coming home.
After he died, my daughter ran in a road race to support Herren Project, and through that I met a lot of the Herren team. A guest at Herren Wellness was one of them, and he encouraged me to reach out to Executive Director, Lori McCarthy. When I looked up the address for Herren Wellness and saw that it was Jacob Hill on Jacob Street I knew it was a sign that I had found my tribe. My son's name was Jacob.
At Herren Wellness one priority that Chris, Heather, and Lori have is that we are always available to our guests. We are there to treat them as they deserve to be treated – as people who are deserving of compassion, care, and love because without it they would be blocked from believing in their potential.
Herren Wellness' approach to recovery is a perfect fit for my own personal journey. I have always been an athlete and holistic health came to me organically.
I am an Integrative Holistic Nutrition Coach and a yoga instructor for people in recovery from trauma and addiction. For 8 years I owned my own wellness center and that gave me the opportunity to share with others all the components of caring for self physically, mentally, spiritually, and emotionally.
Life isn't easy, and there is suffering, but it is an honor to walk with someone who is suffering and know that people can recover.
Suffering is temporary, and hope is the best medicine. When Chris says people come as a guest and leave as family, he means it.
I'm sitting in my office right now, looking out the window at groupings of Adirondack chairs in the sun. I see a guest talking with his girlfriend, and a guest visiting with his cousin and his parents. I'm looking at a guest running with his dog (his dog is a guest here too!). I'm looking at two guests lying in the sun together, just being. You don't see this at other places. It's an incredible thing to be part of.
I get to work with guests and their families and witness them come together and heal. The irony is that every day I work at Herren Wellness to support others' healing, they are in turn supporting mine.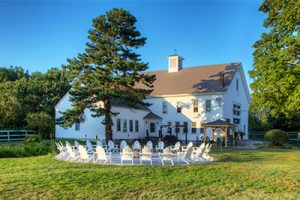 Herren Wellness Can Help
We help guests build the skills that are essential to a sustainable recovery, including mindfulness practices, self-care and self-esteem skills, maintaining healthy relationships, and digging into the root causes of what led them to become dependent. We guide guests on how to build upon the skills they already possess and help them discover their 'why', or what motivates them to maintain a life of wellness and recovery.