Bob M. is one of the first guests at Herren Wellness; he arrived shortly after we opened in 2018. He is an inspiring example of the healing power of recovery.
I first got sober in 1992 and had 18 years of sobriety working a 12-step program. I received all the promises of recovery they talk about in that program: I got married, had children, and a successful real estate career.
I worked hard in recovery and in life, and then I got complacent, stopped going to recovery meetings, and put day-to-day needs of life in front of my recovery. At 18 years clean and sober some difficult life events happened and that, combined with a lack of a strong program of recovery, caused me to relapse on prescribed pills.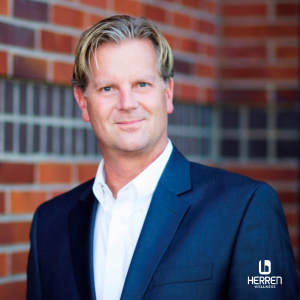 It was a slippery slope from there. Five years later I was also prescribed pain killers after a skiing accident, and it was a recipe for disaster. I told myself the whole time I was still sober because they were prescribed by a physician, even though I knew better.
Things steadily got worse, and eventually, my marriage ended. I got back into recovery for four years, but an unhealthy relationship and emotional pain led me down a dangerous path and I relapsed again, this time with marijuana, and went on a downward spiral of isolation and addiction.
In my early 50s, I found myself all alone and hiding out in my basement. My brother, who knew about Herren Wellness because he knows Chris Herren, found me like this and told me enough was enough. Off we went on a plane to Herren Wellness.
I was one of their very first guests. Even though I arrived late at night, around 1 am, I was warmly greeted, and it immediately felt like home. The grounds and property were so beautiful, and all the staff and guests were very welcoming, I felt safe and comfortable there right away.
Everyone I met gave me a hug and kind words. I had been isolating and in pain for so long; it was just what I needed. When I met Chris, Heather, and Lori they all made me feel like part of the Herren Wellness family.
I was finally able to take a breath and dig into the 'why' behind my substance use and emotional pain. Herren Wellness helped me work through my guilt and shame and develop skills and tools I could use immediately to help me feel better both physically and emotionally.
I had been in treatment centers before, but Herren Wellness is a wellness center where they work on all parts of you. It's so much more than putting down substances. My confidence improved, and I was able to go deep into myself and feel safe and supported. It wasn't easy, and it got intense at times, but I never felt as though I was in it alone.
My family is on the west coast, and the Herren Wellness team became my family. It was really hard at first, but they worked with me and my individual challenges and opportunities. Everyone gets a personalized program, which is something I had never seen before.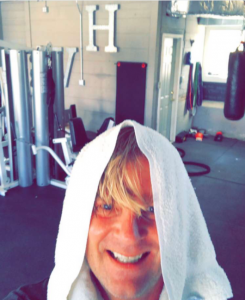 The work with my life coach, the fitness program, and even the activities we did like going to the beach and playing sports together taught me how to live again. I found the work I did with Nick, the athletic trainer, really helpful as well.
I am still in touch with many of the people I met there, both staff and guests.
Now here I am, living on the west coast away from my Herren family in the middle of a pandemic and I have the recovery and life skills I need to thrive in recovery, even though it's not always easy. I use the things I learned at Herren Wellness every day and combine that with online recovery meetings and keeping in touch with people in recovery every day to stay physically and emotionally healthy and sober.
My relationship with my family is stronger than ever, and I'm able to be a supportive and loving father, son, brother, and friend.
About Herren Wellness
When you come here, you are immediately connected with a thriving community of people at all stages of their recovery journey. We introduce healthy habits and routines centered around emotional, physical, and spiritual wellness that provide a solid foundation for rediscovering your interests, experiencing joy in sobriety, and building structure and routine.
We provide several alumni support communities, including a weekly recovery support group, monthly alumni meeting, and online alumni community you can access anytime. Your connection to Herren Wellness doesn't end when your stay ends; we are there for you throughout your recovery journey.
If you, or a loved one, are looking for help, please call us at (844) 443-7736, email us at info@herrenwellness.com, or fill out a contact form. You are not alone.