Before we get to the blog I want to introduce myself.  I'm Rachael Greene, a woman in recovery who started a blog about it and was lucky enough to garner the attention of Herren Wellness.  I recently joined the team as the Community Outreach Director.  I am able to pair my love of writing and storytelling with my passion for recovery, being a voice for the special place that is Herren Wellness. 
Moving forward this blog will be from my point of view as a member of the team on the ground helping guests in their recovery.  I hope that you find this blog honest, real, informative, and a place where you find comfort and can refer to anyone in your life who may need this as a resource.  
Please feel free to contact me anytime if you or someone in your life is struggling at Rachael@herrenwellness.com.  I know how hard the journey to sobriety and emotional well being is, and I am here for you, truly.   
COVID-19's on Emotional Well-Being
Our guests find Herren Wellness under different circumstances, although with a common thread of the struggle for emotional well-being.  2020 has come down profoundly on our world, but what about these people who are in this struggle and yet to find a place where they belong and yet to find help?
Emily's Story
Emily* went into 2020 with high hopes, at 19 years old it was her senior year in high school. She planned an elaborate spring break trip for her friends… a right of passage for her age.  As the United States declared COVID-19 a pandemic in early March and cases started climbing, communities began to shut down and issue stay at home orders.  Emily's school shut down to remote learning and it became clear that her spring break was not happening.  When she cancelled her plans she felt a backlash from her friends who also lost deposits on the vacation rental she booked.  This caused her underlying depression to deepen in isolation.  Emily had used Xanax in the past but the circumstances accelerated her use:
"I did not do well with remote learning.  My addiction really started kicking in because I was just through a screen, I could go off screen and take a few xanax smoke whenever I wanted, drink whenever I wanted. They wouldn't see, they wouldn't know.  So in a sense it made it easier to do it.  I mean it seemed fun at the time, given it was my "Senior Spring" I could party all I wanted, although I was quarantined so I did it all by myself."
As Emily's altered Senior year progressed in quarantine, she went through a hard break up with her boyfriend.  This caused her depression to worsen and she began heavily self medicating with alcohol.  She used alone in her room as the rest of the school year continued remotely, but as Summer came more opportunities to see her peers arose outdoors.
One evening she was at a beach party with her ex who she was hoping to reconcile with, and he made the decision to get in his car under the influence of alcohol and drugs.  He crashed his car into a pole going 100MPH and suffered severe injuries and burns.  Emily helped take care of him in the hospital as her xanax use increased under the stress.  Per hospital Covid protocol limited guests were admitted to see Brian* and this put pressure on Emily to caretake. When Brian* recovered he was scared straight into sobriety and wanted Emily to get sober.  Emily desperately wanted the relationship but she couldn't stop using on her own.  Her age and vulnerability made it difficult for her to reach out for help, and even if she considered a 12 step meeting, they were primarily virtual since March so it was difficult to gain traction in a program. 
Although Emily was engaging in increased substance use alongside unmanageable depression, she was set to enter her freshman year of college at the end of the Summer.  Covid caused her school to place heavy restrictions on campus including one person per dorm room to enforce social distancing.  Emily made sure to bring a supply of xanax with her to school and used in higher quantities.  Her new group of friends were unaware of her substance use although after some time and increased usage her friends had an intervention.  
"I think being alone so often regardless of being at home or school played a huge role in my depression and my addiction, completely.  If the year wasn't under these circumstances I'm not sure if things would have escalated so quickly."
When visiting home from school Emily's parents shared the concerns of her friends and connected with us at Herren Wellness to see if our program was right for their daughter.  They scheduled a visit for Emily which caught her off guard and initially she was resistant to treatment.
"My parents brought me here and I was very very mad, I told them there is no way I am coming here. I told Chris and Lori that I am not willing to do this.  I blamed my parents and lied about my xanax use.  But Chris and Lori gave me the courage to reconsider and come here.  They told me everything would be so much better and I could be back to myself and that everything was going to be ok.  That gave me hope.  I made the decision to come here and my parents were overwhelmed with happiness. And since being here I've never felt more connected with other people in my life than I have right now.  The friendships I have made here are friendships that will last forever, and the relationships with people at home have improved immensely. I really think that Chris Herren saved my life.  When I was visiting he took me on a walk and told me that if I were his child he would have me here right now.  And that really hit home, he thinks I should be here… maybe I should be here.  He was just so comforting, and I will forever thank him for saving my life, he did he saved my life." 
In Emily's case the impact of social isolation in 2020 had a profound impact on her underlying issues and brought them to the surface which propelled her into a downward spiral.
2020 Impact on Mental Health
And Emily is only one example of the challenges of COVID 19 on Mental and emotional wellbeing.
The CDC reports: Symptoms of anxiety disorder and depressive disorder increased considerably in the United States during April–June of 2020. Overall, 40.9% of respondents reported at least one adverse mental or behavioral health condition, including symptoms of anxiety disorder or depressive disorder (30.9%), symptoms of a trauma- and stressor-related disorder (TSRD) related to the pandemic† (26.3%), and having started or increased substance use to cope with stress or emotions related to COVID-19 (13.3%)
The CDC suggests to keep an eye on the following symptoms as signs of distress:
Feelings of feelings of fear, anger, sadness, worry, numbness, or frustration

Changes in appetite, energy, and activity levels

Difficulty concentrating and making decisions

Difficulty sleeping or nightmares

Physical reactions, such as headaches, body pains, stomach problems, and skin rashes

Worsening of chronic health problems

Increased use of alcohol, tobacco, or other drugs
If any of these symptoms persist for a week or interfere with daily activity it is suggested to reach out for help.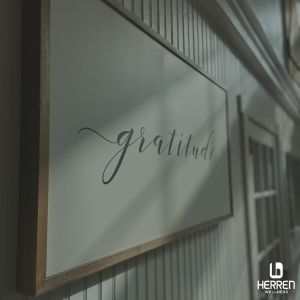 Ways to Cope During 2020
Since there is so much out of our control, the best practice is to manage what is in our control as suggested by UCSF Weil Institute for Neurosciences:
Limiting exposure to COVID-19 media coverage and social media

Eating well and exercise to mitigate anxiety and depression which is natural to experience during social isolation

Develop new daily routines to keep motivated and on an internal clock

Get enough sleep to not exacerbate anxiety/depression

Reach out to support network virtually to maintain social connection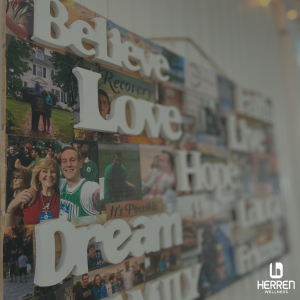 About Herren Wellness
We at Herren Wellness are incredibly grateful to care for Emily as she continues to make progress.  Many guests that have come to us this year have found the challenges of 2020 too much to manage on their own.  We believe at Herren Wellness that we are in it together- many of our staff are in recovery and understand the challenges of this year.  We walk alongside you in your journey and will provide you the support and care you need.
If you are struggling in these hard times please reach out to us, we are here for you.
When you come here, you are immediately connected with a thriving community of people at all stages of their recovery journey. We introduce healthy habits and routines centered around emotional, physical, and spiritual wellness that provide a solid foundation for rediscovering your interests, experiencing joy in sobriety, and building structure and routine.
We provide several alumni support communities, including a weekly recovery support group, monthly alumni meeting, and online alumni community you can access anytime. Your connection to Herren Wellness doesn't end when your stay ends; we are there for you throughout your recovery journey.
If you, or a loved one, are looking for help, please call us at (844) 443-7736, email us at info@herrenwellness.com, or fill out a contact form. You are not alone.