Over the past 30 days we celebrated National Recovery Month joining over 23 million people nationwide to raise awareness and educate people that recovery is possible and through treatment and support, millions of people recover to live healthy and rewarding lives in sobriety.
At Herren Wellness, our unique approach to recovery combines holistic wellness with medical and clinical support to care for the whole person. We believe that recovery involves healing both the mind and the body and over the month of September enjoyed healthy activity aimed at sustained recovery with a focus on connection through sport, art, physical activity, remembrance, and community.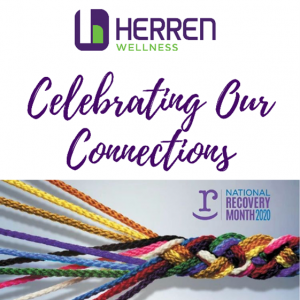 Connection Through Healthy Activity
Connection can be found when walking through nature or hiking within your community. The guests at Herren Wellness hiked through a bird sanctuary up to "hanging rock" overlooking the ocean and preserved land. Connection through physical activity. Connection in recovery.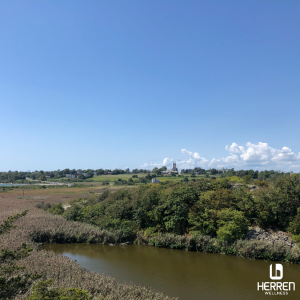 Connection Through Sport
Athletics play an important role here at Herren Wellness. Not only do sports improve physical health and overall wellness, it brings us all together as a community. Most afternoons you can find guests playing tennis, volleyball, and running the field for a football game. Others enjoy running or walking around our expansive campus. This month we had an incredible day rock climbing and challenging one another to reach higher, to achieve a new goal, and for some to conquer a new experience. Connection through sport. Connection in recovery.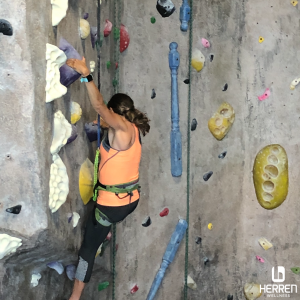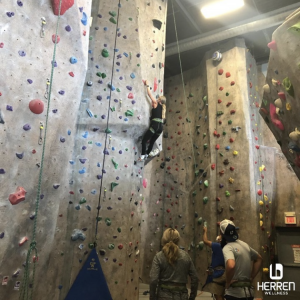 Connection Through Community & Remembrance
Our Herren Wellness Twin Oaks team, including program director Alex Rosenberg, participated in the 'Come As You Are' 5K in Rixeyville, VA to bring awareness to the disease of addiction and support substance use prevention programs in Fauquier County.
One team member ran in memory of his friend, Emily H., pushing past his comfort zone and completing his first 5k. Connection through community. Connection through remembrance. Connection in recovery.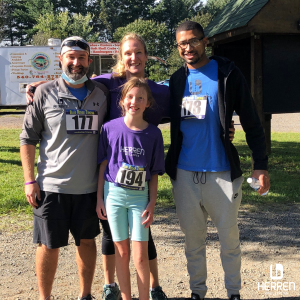 Connection Through Art
We celebrated Recovery Month with pumpkin painting focusing on the theme of creating connections in recovery through art. Each pumpkin was decorated with symbols of growth and how recovery connects each one of us in the Herren Wellness community – standing arm in arm embracing recovery together. Connection through art. Connection in recovery.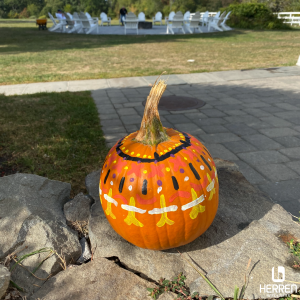 Connection Through Community
One of the best parts about September at Herren Wellness is that we celebrate two important birthdays in addition to Recovery Month: Chris Herren (our Founder) and Lori McCarthy (our Executive Director)! Celebrations are a special time for the community to come together, to recognize life's milestones and support one another in life and recovery.
Not only do we celebrate the people at Herren Wellness, we also celebrate our two-legged family members. Dogs are also an important part of our community. They provide companionship, healthy activity, and bring a sense of purpose to our guests and team members alike. We love our Herren Wellness dogs, so much so that we even highlighted them in a blog post this month, focusing on the unconditional love they spread and connections they create within the community.
Each Wednesday evening our Alumni group meets to share stories, strength, and hope with each other. Alumni are an extremely important part of the connection and community we have here at Herren Wellness and even after they have left our campus, we continue to walk with them on their recovery journey. Connection through community. Connection in recovery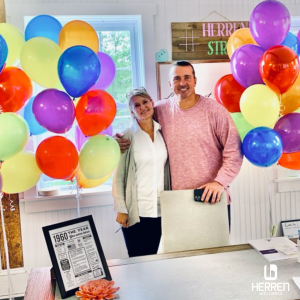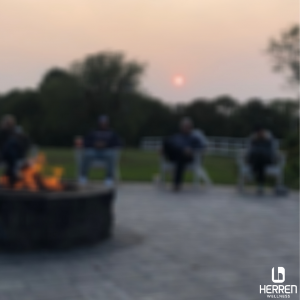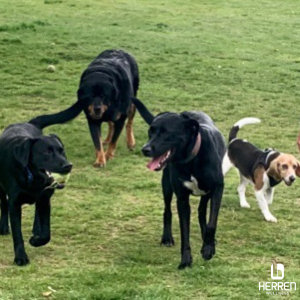 Connection Through Recovery
Recovery Month is an opportunity to reflect on what recovery means to us individually and as a community. While we all walk together, every person's recovery journey is sacred to them. To celebrate recovery month, we wanted to take a closer look at the word "recovery" and what it means to our founder, Chris Herren, our Executive Director Lori McCarthy and the Herren Wellness family. Connection in recovery.
Across all Herren organizations, we believe in the healing power of recovery, and we know that strong community and connections makes for a strong recovery. As recovery month comes to a close, we are grateful for the connections that have been strengthened through sharing our stories, building awareness and supporting the recovery community over the past 30 days. Together We Recover.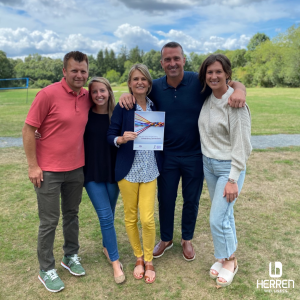 About Herren Wellness
When you come here, you are immediately connected with a thriving community of people at all stages of their recovery journey. We introduce healthy habits and routines centered around emotional, physical, and spiritual wellness that provide a solid foundation for rediscovering your interests, experiencing joy in sobriety, and building structure and routine.
Your connection to Herren Wellness doesn't end when your stay ends; we are there for you throughout your recovery journey. We provide several alumni support communities, including a weekly recovery support group, monthly alumni meeting, and online alumni community you can access anytime.
If you, or a loved one, are looking for help, please call us at (844) 443-7736, email us at info@herrenwellness.com, or fill out a contact form. You are not alone.