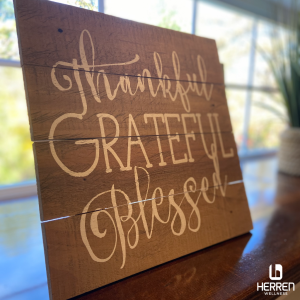 8 Ways to Navigate Thanksgiving Sober 
Thanksgiving is special this year, after being apart from our families and friends in 2020 many of us will be able to come together and celebrate!  While many are excited for this holiday, at Herren Wellness we recognize that Thanksgiving can be difficult for those in early recovery.
One of the biggest drinking days of the year in the United States occurs the night before Thanksgiving, also known as "Drinksgiving" and "Blackout Wednesday".  Before the holiday even arrives the pressure to drink is circulating and it continues into the day itself.
The good news is that it is absolutely possible to celebrate Thanksgiving sober, it just requires a little preparation.  In this week's blog we share eight tips to help you navigate your first (or 20th!) Thanksgiving in sobriety.
1. Run (or walk) a Thanksgiving 5K
Many towns across the United States put on Thanksgiving 5K races where you can rally your family and friends and kick off the day with a run (or walk!)  Doing something with people you care about and getting endorphins going is a positive way to go into the holiday, especially if emotions are high in early recovery.  Put some feelers out to your network in advance and see if you can hop on a team or recruit a group yourself, plus you can indulge in a bonus dessert guilt free!
2. Set Boundaries With Family/Friends
Setting boundaries with people close to us is essential for preserving our sobriety in early recovery.  Let family and friends know that you aren't using substances and how they can best support you over Thanksgiving.  If there are traditions from years past that may be a trigger, let people know in advance that you won't be participating or may leave early.  Setting yourself up for success is the goal, and family and friends will want to support you, so be clear about what you need and put boundaries in place to have an enjoyable and sober holiday.
3. Host a Sober Friendsgiving
Over the past decade "Friendsgiving" has grown in popularity each year.  Instead of a traditional gathering with family (and extended family!) Friendsgiving offers a celebration of the holiday with close friends.  If family dynamics are complicated and may put your sobriety at risk, consider hosting your own Friendsgiving this year.  It can be as large or intimate as you'd prefer, and you can take the reins and cook up a feast…or share the load and have each person bring a dish.  Modifying the holiday to include close friends who are supportive of your sobriety will allow you to experience the joy of the holiday and avoid situations which may put recovery in jeopardy.
4. Make Holiday Mocktails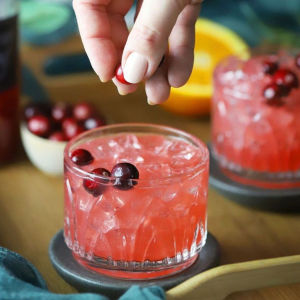 Image Courtesy @katymcavoy
5. Volunteer
In recovery being of service is important because it brings us out of ourselves.  Thanksgiving is a great day to be of service and volunteer at local food banks or shelters that may be serving food to the homeless.  You can volunteer by yourself or recruit friends and family to tag along so you can all enjoy the experience of lending a helping hand.  Participating in volunteer work promotes feelings of gratitude for what we have, and what a better day to feel grateful than Thanksgiving!
6. Go to a Recovery Meeting
Whether you subscribe to a 12 step fellowship or alternative programs, the good news is that the recovery landscape has changed and meetings can be made in person or online.  12 Step programs often have full day "Alcathons" in local communities where meetings run 24/7, so you can stop by whenever is convenient.  Meeting up in person or virtually with like-minded people is helpful in getting through the holiday sober.  Everyone in these groups understands and has the same goal in mind, and if you are having a hard time you can find help here.
7. Prayer and Meditation
In the chaos of the holiday it can be easy to forget recovery tools which work to center the mind and bring peace.  When feeling overwhelmed the easiest and most accessible tool we may have is access to prayer and meditation.  Prayer can be done anywhere, meditation requires more of a quiet space away from the hustle and bustle.  In only a few minutes of a sitting meditation (or walking) the body and mind physiologically calms down.  With the holiday requiring travel, family dynamics, and being around people who are drinking, it is important to have this quick refuge available at your fingertips.  Check out our recommendations for meditations here.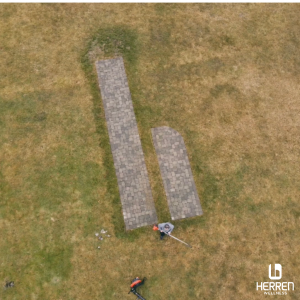 8. Tap into Gratitude
Thanksgiving is all about feeling and expressing gratitude for the life we have and the people in it.  The practice of gratitude is essential in our recovery, and it is important to tap into this practice throughout Thanksgiving day consciously.  Doing this will help you ward off negative emotion and conjure up positive feelings which you can share with others.  Many thought leaders have said that gratitude is the fastest way to happiness, so this year celebrate your gratitude and in return receive the blessings.
At Herren Wellness we believe that the holiday season should be filled with family, friends, joy, and gratitude.  Being in recovery allows us to experience the true meaning of the holiday season: being present with the people we care about and having gratitude for our lives in sobriety.
We wish you a Happy Thanksgiving, from the Herren Wellness family to yours.
If you or anyone you love is struggling this holiday season with substance use at any stage or emotional health, please reach out to us.  We are here.
About Herren Wellness
Herren Wellness is a thriving community of people at all stages of their recovery journey. We introduce healthy habits and routines centered around emotional, physical, and spiritual wellness that provide a solid foundation for rediscovering your interests, experiencing joy in sobriety, and building structure and routine.
We provide several alumni support communities, including a weekly recovery support group, monthly alumni meeting, and online alumni community you can access anytime. Your connection to Herren Wellness doesn't end when your stay ends; we are there for you throughout your recovery journey.
If you, or a loved one, are looking for help, please call us at (844) 443-7736, email us at info@herrenwellness.com, or fill out a contact form. You are not alone.