RECOVERY IS FOR EVERYONE: Every Person, Every Family, Every Community is the theme 2021 National Recovery Month.
In its 32nd year, National Recovery Month honors the achievements made by the millions of people nationwide living in recovery. It is also an opportunity to bring awareness to new evidence-based treatment and recovery practices, to honor the recovery community as a whole, and to celebrate the thousands of dedicated clinicians, recovery team staff and community members who work to make recovery – in all its forms – possible.
The 2021 National Recovery Month is an initiative of Faces and Voices of Recovery, a national organization dedicated to mobilizing the over 23 million Americans in recovery from substance use disorder, along with their families, friends, and support systems, to promote advocacy, education, and resources that demonstrate the power and proof of long-term recovery. To learn more about the services and resources available through Faces and Voices of Recovery, click here.
At Herren Wellness our program is designed for every person. Our team meets guests where they are in their recovery journey; walking with each person and their family, providing individualized wellness plans to care for the whole person; mind, body and spirit.
The individualized treatment incorporates not only the journey of self-discovery and healing for the individual struggling with addiction, but also working with the family so that they can heal and move forward at the same time.
We understand that everyone's journey is different, that connection and community are critical and through recovery anything is possible. RECOVERY IS FOR EVERYONE: Every Person, Every Family and Every Community.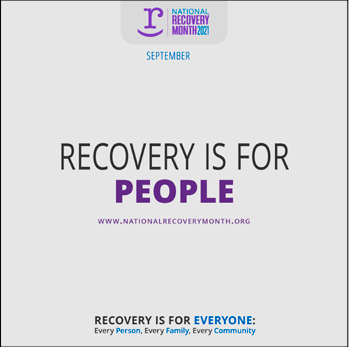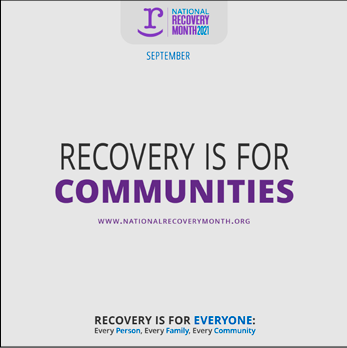 2021 National Recovery Month Events
National Recovery Month is celebrated in many ways with events all month-long including speaker seminars, art shows, pop up recovery groups, virtual and in person events.
Some of the Faces and Voices of Recovery events include:
To support the 2021 National Recovery Month theme, Recovery is for Everyone, Herren Wellness will be participating in various events with a focus on inclusion and building community between our guests and families through sport, music, art, physical activity, and writing.
Some of the Herren Wellness events include:
At Herren Wellness we are thrilled to support and participate in the 2021 National Recovery Month.  We understand that everyone's journey is different, that no one is alone in their recovery journey and together anything is possible. Be sure to follow us on social media for pictures of activities and events all September long!

About Herren Wellness
At Herren Wellness we witness the healing power of recovery each day as we walk with guests on their journey. We understand that recovery takes time, that there is not one path to recovery and through community and positive connections that sustained recovery can be achieved.
When you come here, you are immediately connected with a thriving community of people at all stages of their recovery journey. We introduce healthy habits and routines centered around emotional, physical, and spiritual wellness that provide a solid foundation for rediscovering your interests, experiencing joy in sobriety, and building structure and routine.
We provide several alumni support communities, including a weekly recovery support group, monthly alumni meeting, and online alumni community you can access anytime. Your connection to Herren Wellness doesn't end when your stay ends; we are there for you throughout your recovery journey.
If you, or a loved one, are looking for help, please call us at (844) 443-7736, email us at info@herrenwellness.com, or fill out a contact form. You are not alone.